The time is approaching – we leave for Las Vegas in just a few days!  I'm so excited that I'm making fun graphics for myself.
So, as discussed previously, I had a plan for what I was wearing.  I purchased a dress from a website called Starlets and Harlots (who don't get a link because they suck), and weeks later I had heard nothing and received nothing.  I finally complained to PayPal, and managed to get a refund, but obviously, I was still pissed because they had the dress that I wanted.
So I started finding backup dresses in a hurry.  I have bought and returned multiple dresses in the past few weeks, and over the weekend, finally confirmed what I will be wearing.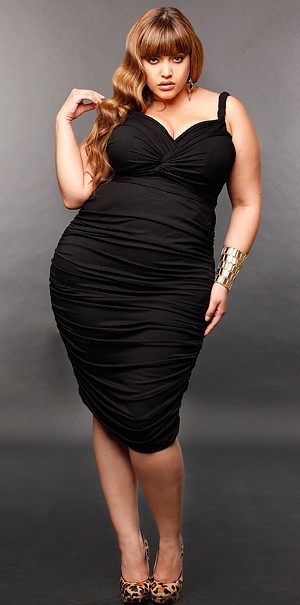 This is the Monif C Marilyn Ruched Convertible Dress.  It's currently on sale but that ends soon, so I'll list the price as $215.
I don't look like this model, but once my friend Tiffany had tied me into the dress over the weekend, I knew it was the winner.  I feel super fabulous in this dress, and that's all I needed.
I need to get some fishnets (maybe these Spanx ones), but I am totally wearing my previously purchased Poetic Licence shoes!
These appear to be no longer available.  They are perfect for Vegas though, with the attributes of both dice and playing cards. They are perfect.
I also think it might be cold, so I will be bringing along a cardigan and my favorite black velvet blazer in case it is a bit chilly.
Coming soon, a post where I talk about my makeup options and revisit the hair question too.  Las Vegas, here we come!
{ Comments on this entry are closed }