To see all of my travel posts, click here.
All images taken with the Sony NEX-6.
I had only visited Charleston once before we stopped there again in December. The first time, it was a stop where we drove around, got out of the car, looked around, took photos, enjoyed the experience, and then got back in the car and continued on our road trip. We had always planned to come back, and it took until our road trip to Florida that we made it happen. We spent a lovely day traveling only 2 hours from Myrtle Beach to Charleston, stopping at Huntington Beach State Park on the way. We arrived at the Doubletree in the Historic District, handed over the car keys, and ventured out pretty soon thereafter. We were not able to get a dinner reservation on a Sunday at Husk, but we did manage to have a nice dinner together at 82 Queen.
The next morning, we requested a late check-out, and ventured out in the daylight to check out the historic Charleston City Market, and the surrounding area.
Everything was decked out for the holidays, naturally.
Caviar & Bananas for breakfast.
I loved the organization and branding of this cafe in the market!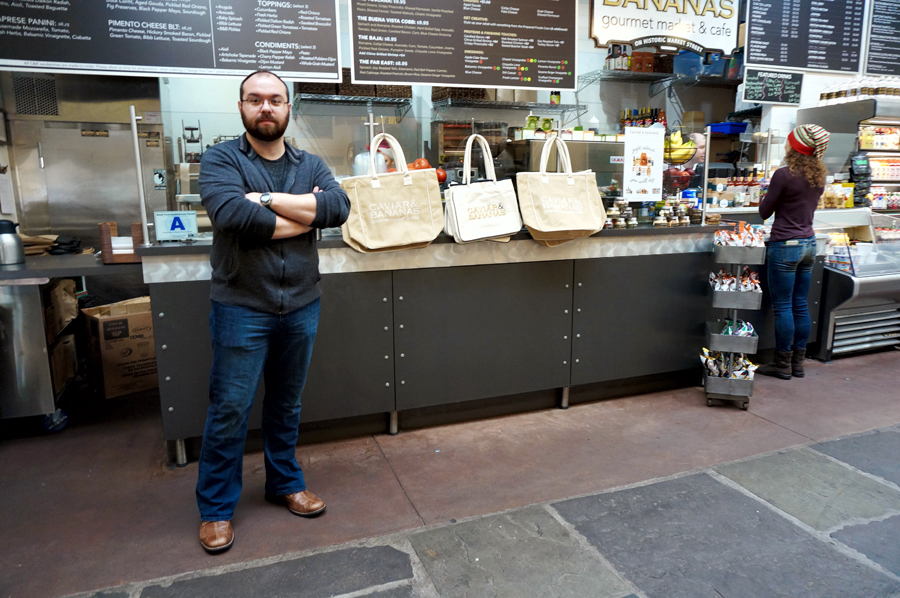 I love this picture that I took while we were waiting for our coffees.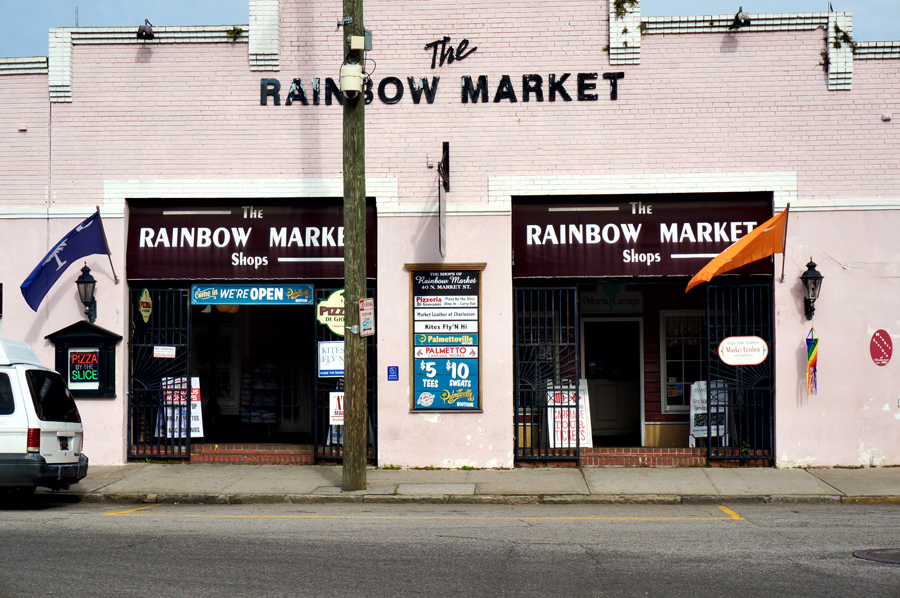 The buildings aren't connected throughout, this is one of the crossing spots.
I need to fix whatever mindset I'm in when I am in a different place that says "no you don't need that thing that seems really specific to the place you are in," because why didn't I buy the pork rinds? I don't really think I want pork rinds, but from a legit bbq purveyor? Those were probably amazing.
I loved this sassy mannequin.
I think we have now added Charleston to our list of favorite cities in the United States.
{ Comments on this entry are closed }