Click here for all Formula One-related posts on JamieSanford.com.
Be sure to check the Formula One wiki for more complete results, or visit Planet F1.
Photos are from Planet F1 unless otherwise noted.
Formula One is back! I totally missed it during the summer break, and we start with a bang by going to Spa-Francorchamps, which is possibly the best track on the calendar. Last year's race was very full of excitement (also disappointment based on who got knocked out during the start), so I was nervous for this weekend's activities.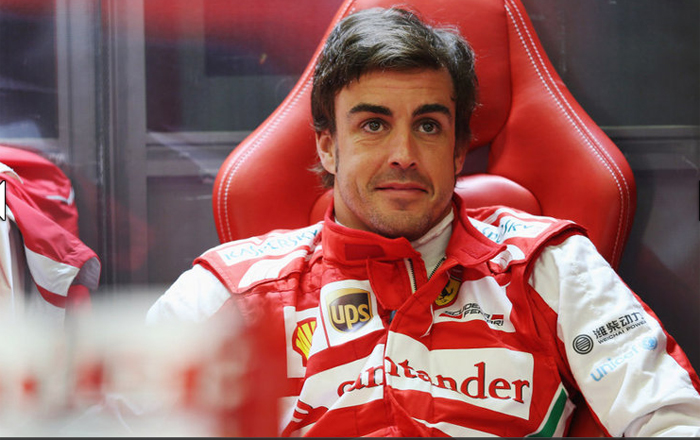 Fernando "Eyebrows" Alonso is looking rested, with a fresh eyebrow wax and luckily a shave.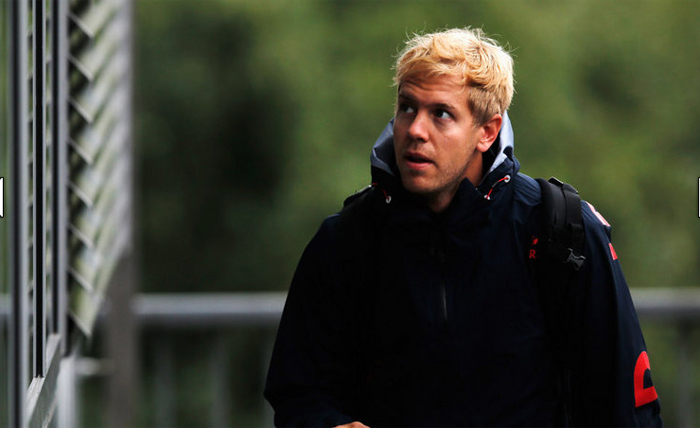 Sebastian Vettel showed up with much blonder hair. There are lots of fun comments about this online.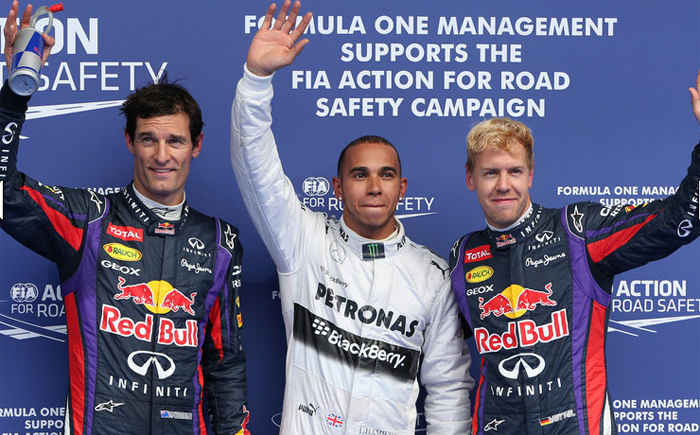 Lewis Hamilton scored pole position again, meaning that Vettel has to wait a little longer before breaking another record. Mark Webber, who is just enjoying the hell out of himself during his last stint in Formula One, was pretty racy as well.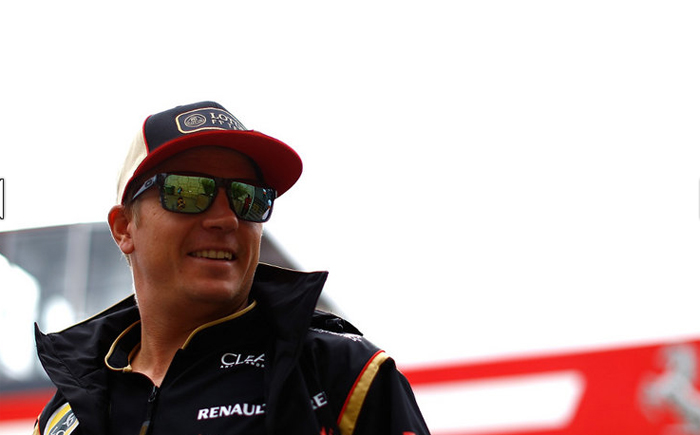 I didn't recognize Kimi Räikkönen because he is SMILING in this picture. It's like seeing a unicorn!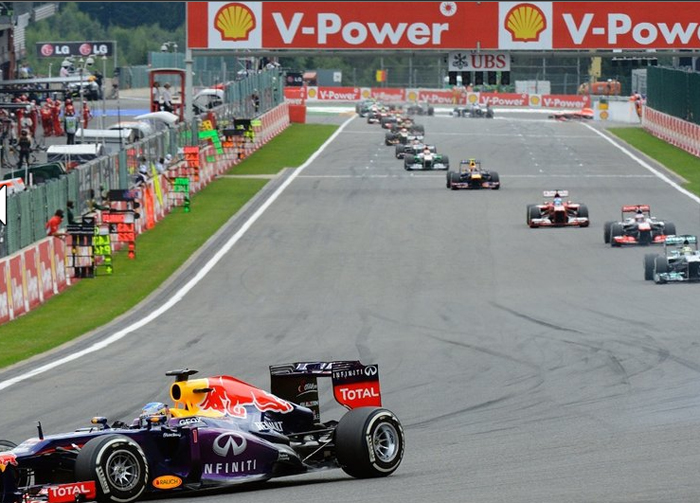 Hamilton managed a great start, but Vettel FLEW past him during the first lap, and never looked back. Damn it.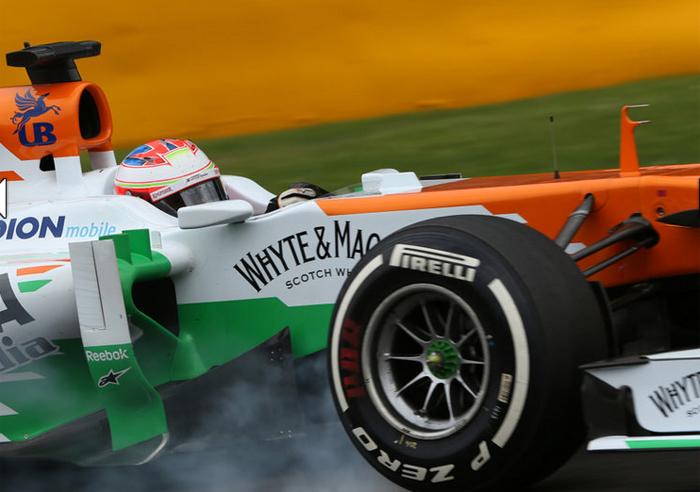 Paul di Resta had qualified SO well, and was doing well in the race, until Pastor "Crash" Maldonado hit him and sent his tire in a direction I didn't realize was possible. I felt bad for Paul, and for myself, since his lack of finishing hurt my fantasy team points.
Vettel ended up winning the race, with Alonso in second and Hamilton in third.  Alonso started from P9 and had an amazing start, and performed AGAIN, even in a car that clearly doesn't have the pace of the Red Bull driven by Vettel. Vettel now has quite a large point lead in the overall championship, so I'm hoping that the rest of the season is a bit more diverse in results, to keep it interesting.
Off to Italy in 2 weeks!
{ Comments on this entry are closed }