To see all of my travel posts, click here.
All images taken with the Sony NEX-6.
A few months back, I had breakfast with some of my family in Dunedin, Florida. After breakfast, I took a side trip to Palm Latitudes, a longstanding store that is exceptionally Floridian. Sadly, they have no online presence for me to link to. However, I took a lot of photos, so let's take a look.
Subtlety is nowhere to be found.
If you ever need to decorate a vacation rental and want to stick to a theme, look no further.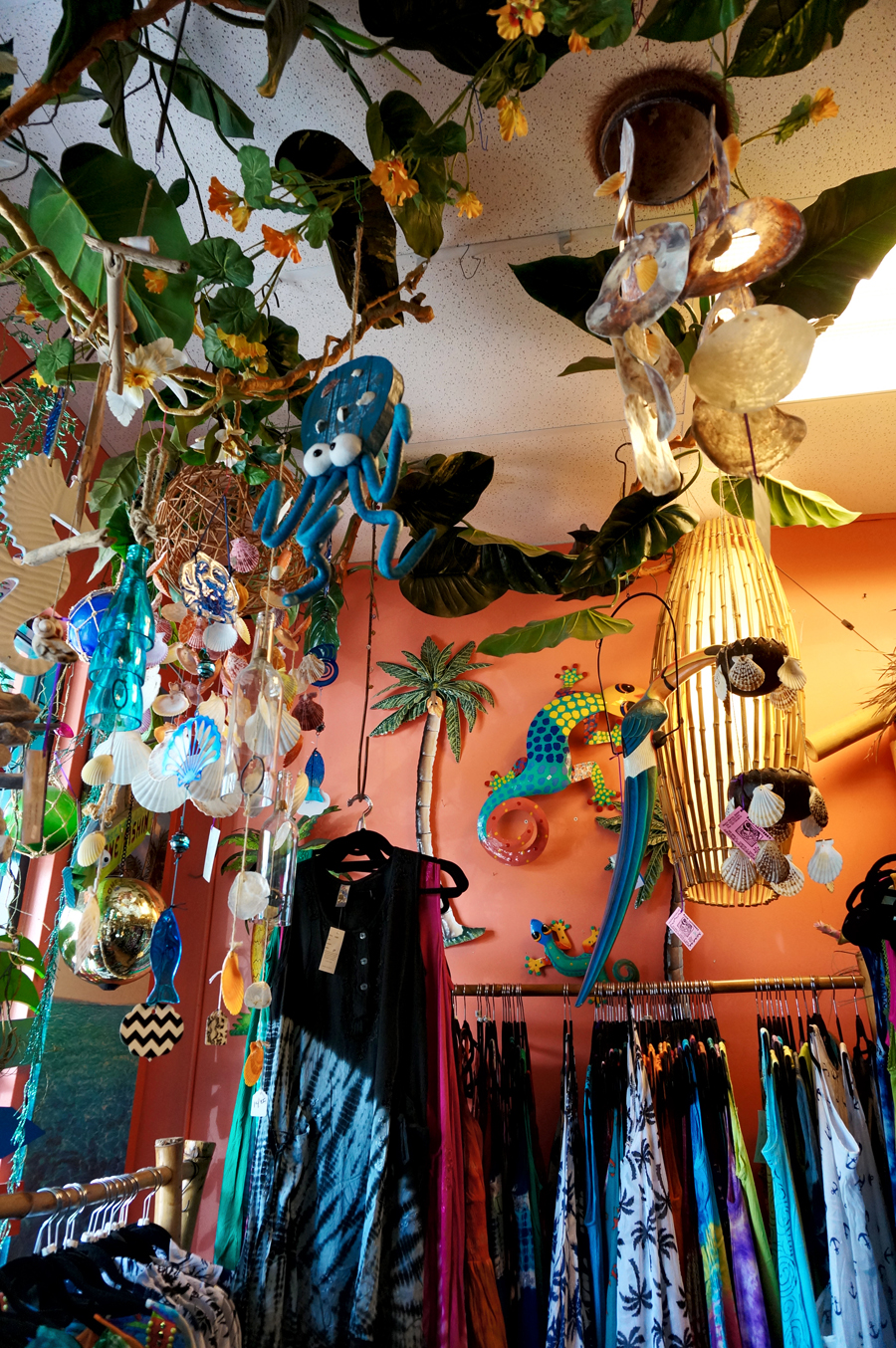 They sell clothing, decor, all manner of items.
Hats!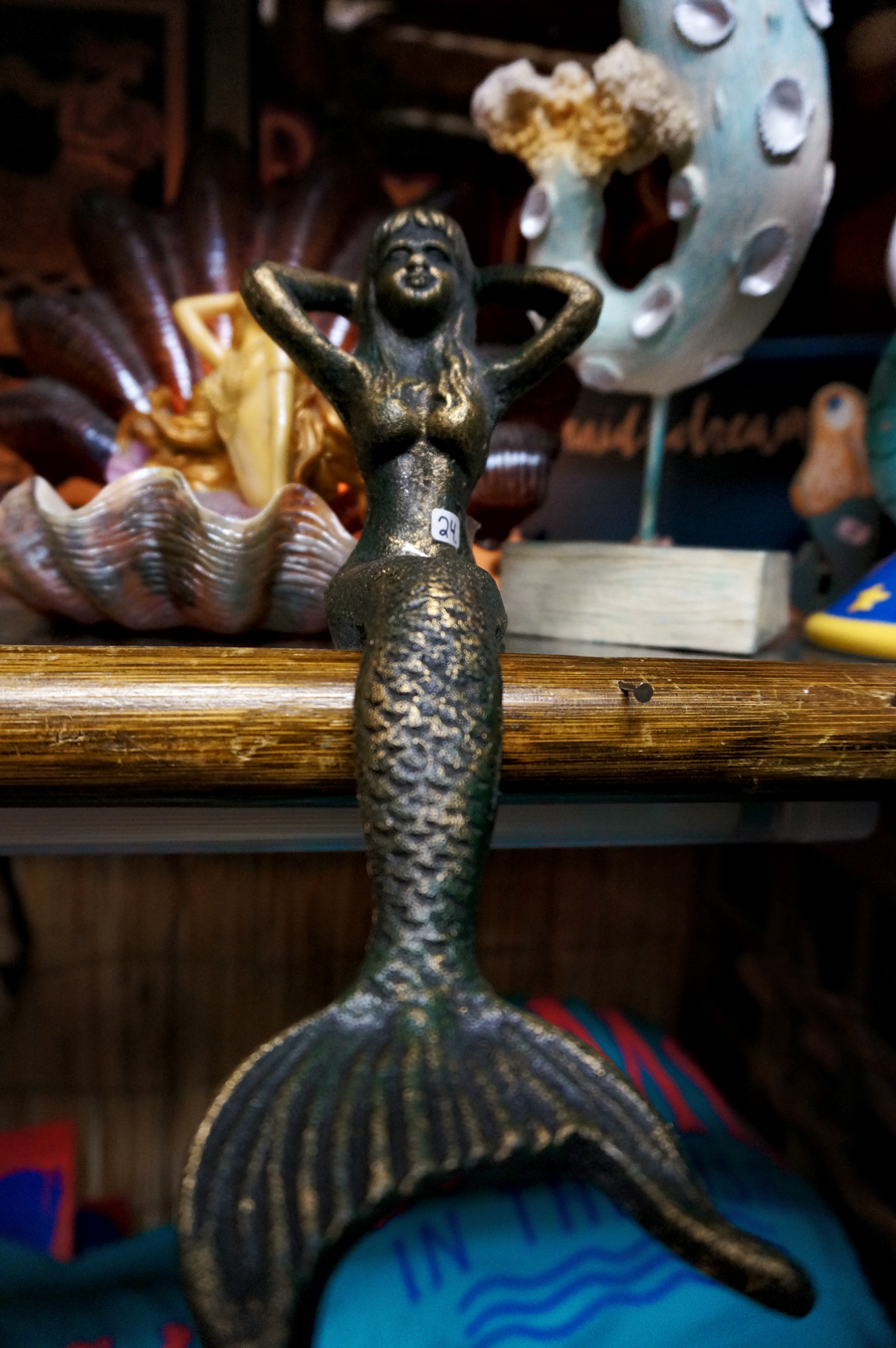 I love a mermaid anything, so I was excited about the mermaid merch.
I am really entertained by the shell bra on the plush one.
I got 2 new mermaid ornaments for my Christmas tree.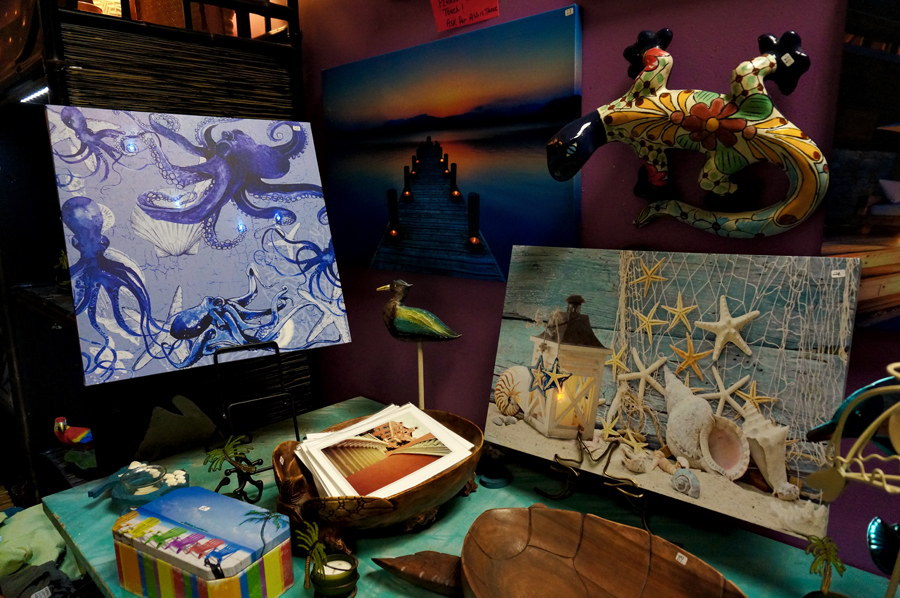 Do people still buy travel-themed gifts like this? I would totally have that octopus painting though.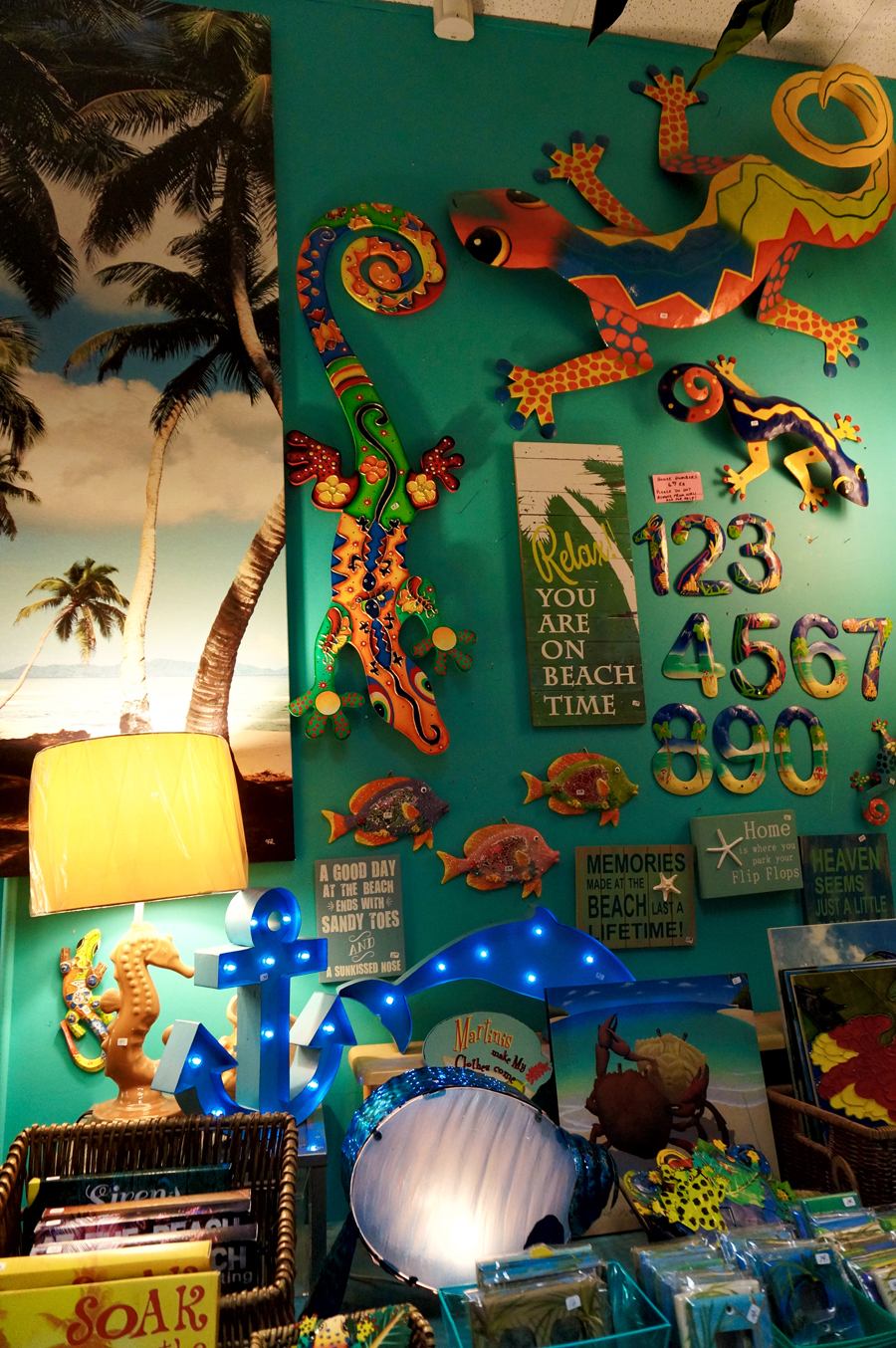 I was not kidding about decorating your beach condo.
You can visit Palm Latitudes on your next trip to Dunedin, Florida.
Happy trails!
Save
{ Comments on this entry are closed }