Sights and Sounds Number 6!  If you have any links or images to share, please let me know on the Facebook page!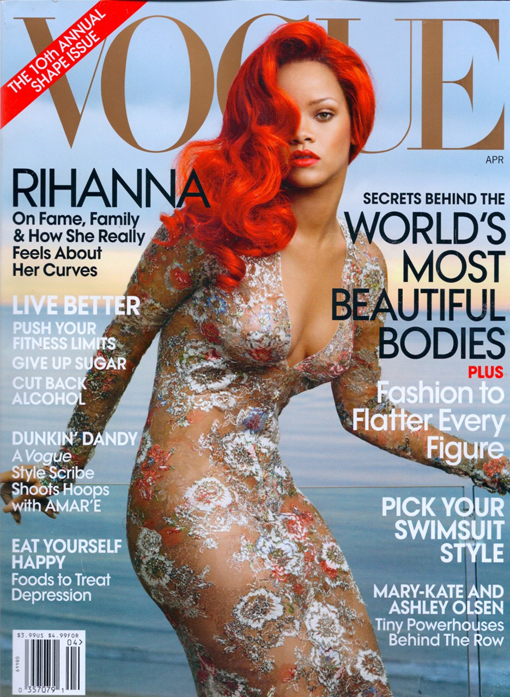 Red Carpet Fashion Awards has a fabulous post covering all of Rihanna's looks in the new issue of Vogue. I think she looks really stunning.
Kobi Levi makes shoes inspired by animal, sex (literally) and pop stars. This Madonna shoe is accurate and fierce! (via MTV Buzzworthy Blog)
[youtube -5WaHQ-5bjg]
I like Britney's new song, "Til The World Ends" and here's a hot remix.
I wish I remembered where I picked up this photo but come on, look at those Louboutins on Beyonce!  I can't find them on the Christian Louboutin website, but I imagine that they are these Daffodile pumps but in blue – and those look like suede.
That's all for today – will work on posting a bit more regularly this week!
{ Comments on this entry are closed }