Check out all of my Product Picks here. If you want to see all of the products I've reviewed (not just the ones I like), click here for Reviews.
I was excited to have received an offer in August to try out the POPSUGAR Must Have Box in September. It was even more fun when I wasn't thinking about it and then it appeared on my doorstep!
The Must Have box is a curated collection of items, delivered each month at a significant discount. The monthly cost is $39.95 per box, but the box will contain at least $100 in item value. You can save $5 on the October box with code OCT5.
Unfortunately, my box appeared to have been through it a bit.
The sticker wasn't holding the tissue closed, and it was a bit wrinkled when it arrived. I love seeing the box printed on the inside with "happiness delivered." Many of the box subscriptions are meant to be fun surprises each month, and I love the idea that they are a bit of happiness in a box. It's a unique opportunity to surprise yourself.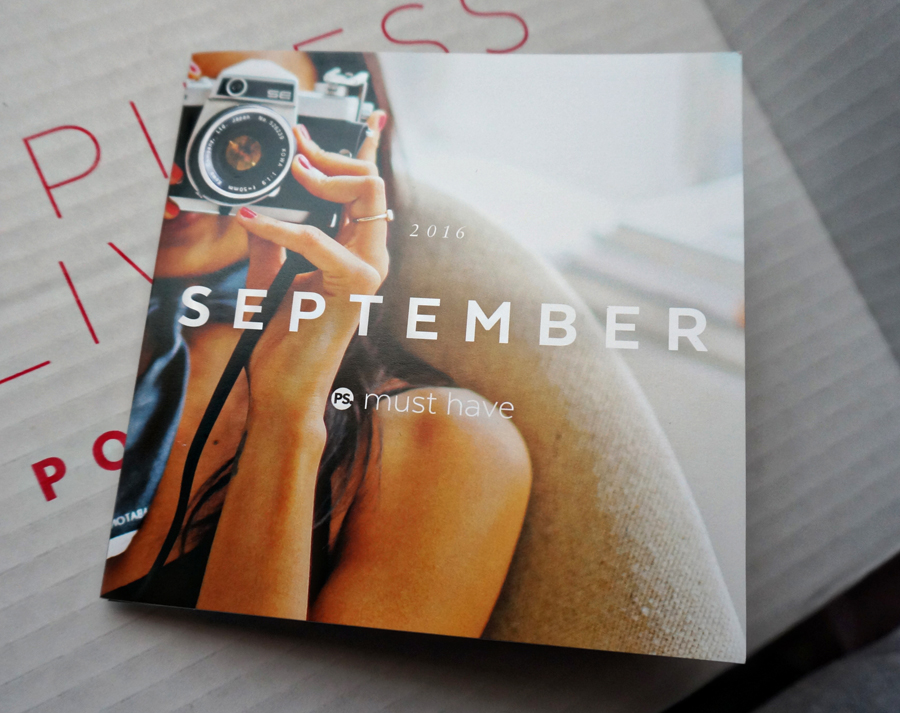 The printed insert with item information was lovely.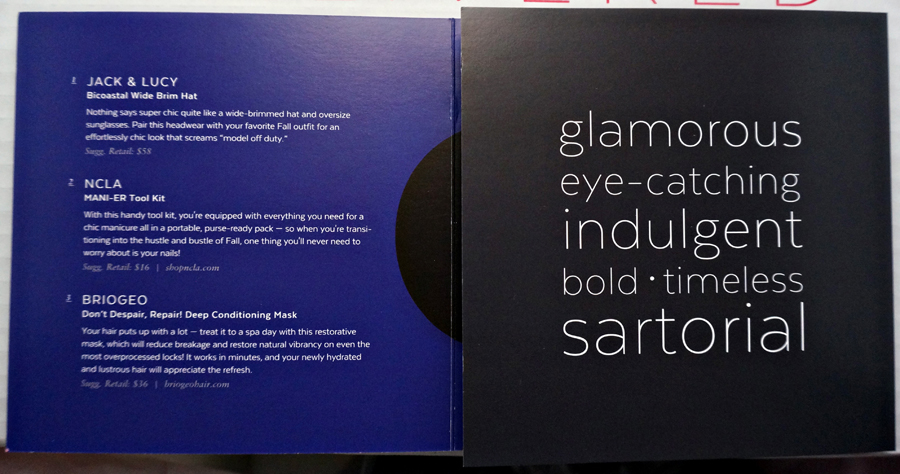 Here's a peek at the information on each item in the box.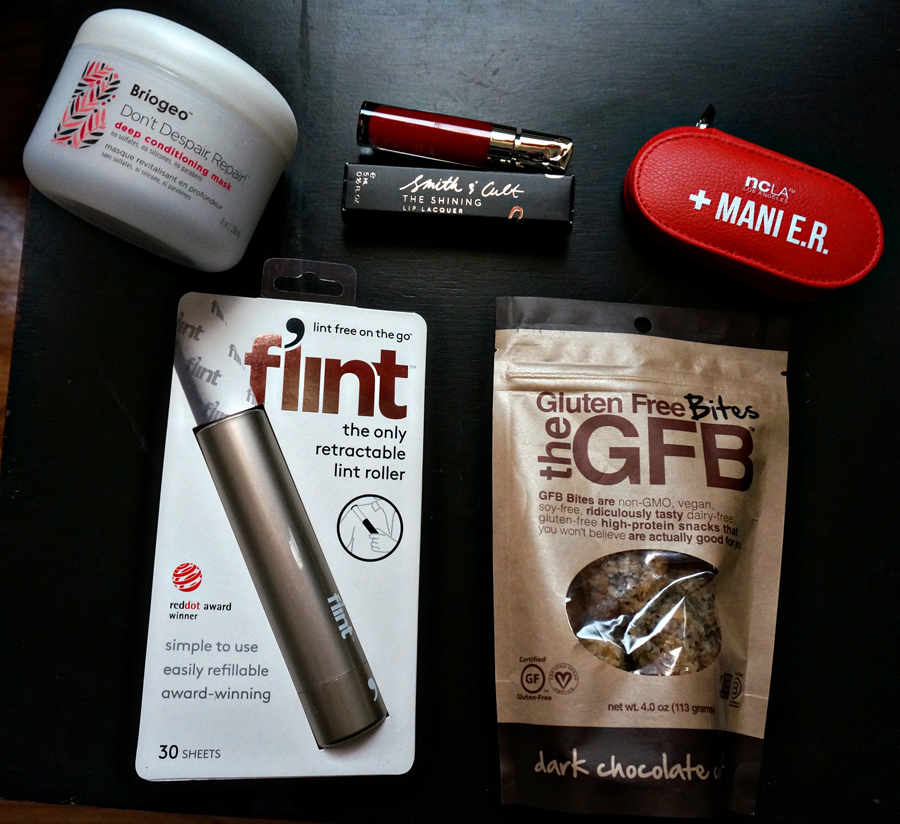 (Items in the box – minus the hat, which you will see in a moment.)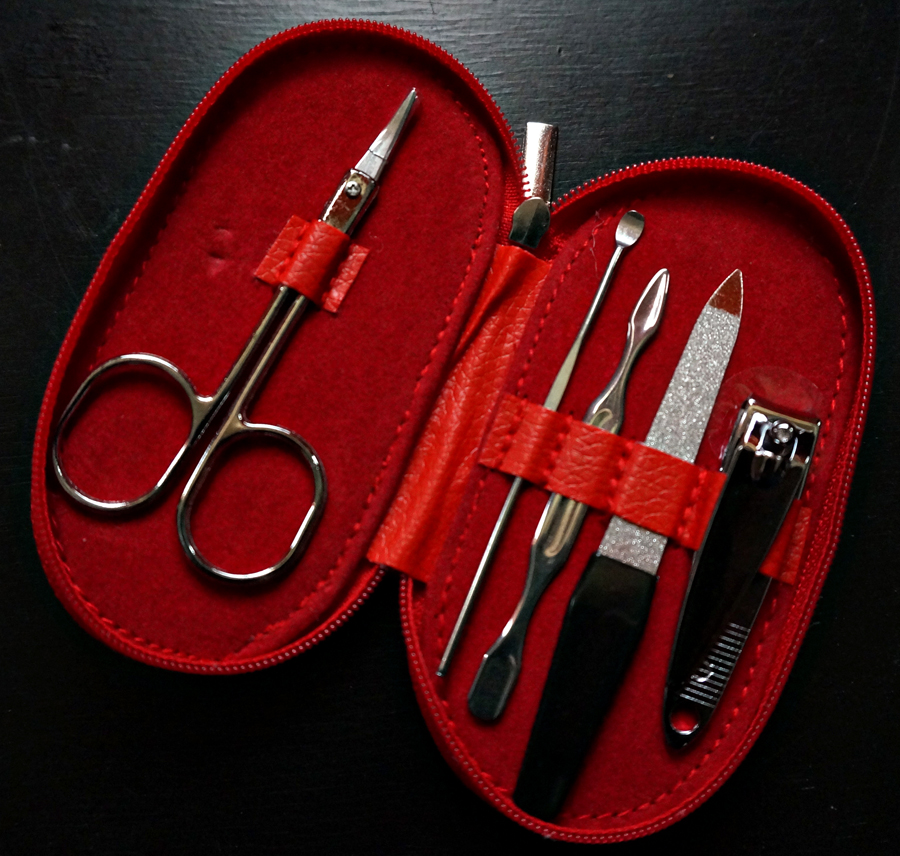 I really love this nail care set. I really needed an updated option to push my cuticles back and this is great.
The Smith & Cult lip lacquer will not be for everyone, because it is sticky. However, for those of us who were obsessed with MAC's lipglass 20ish years ago, this will be a welcome texture. The color is also great.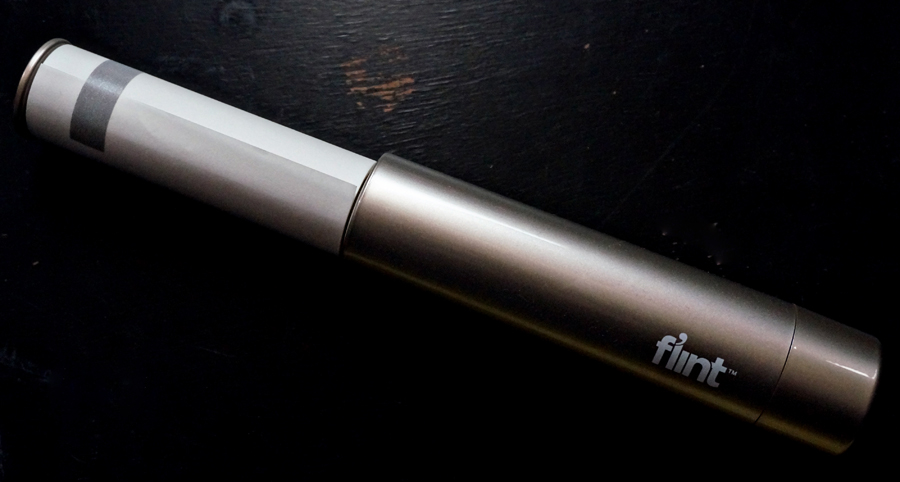 How have I never seen a retractable lint roller before? This is great for those of us who have ever carried around a small version, only to have it get covered in fuzz and whatnot in your bag. This came pre-loaded with 30 sheets of stickiness.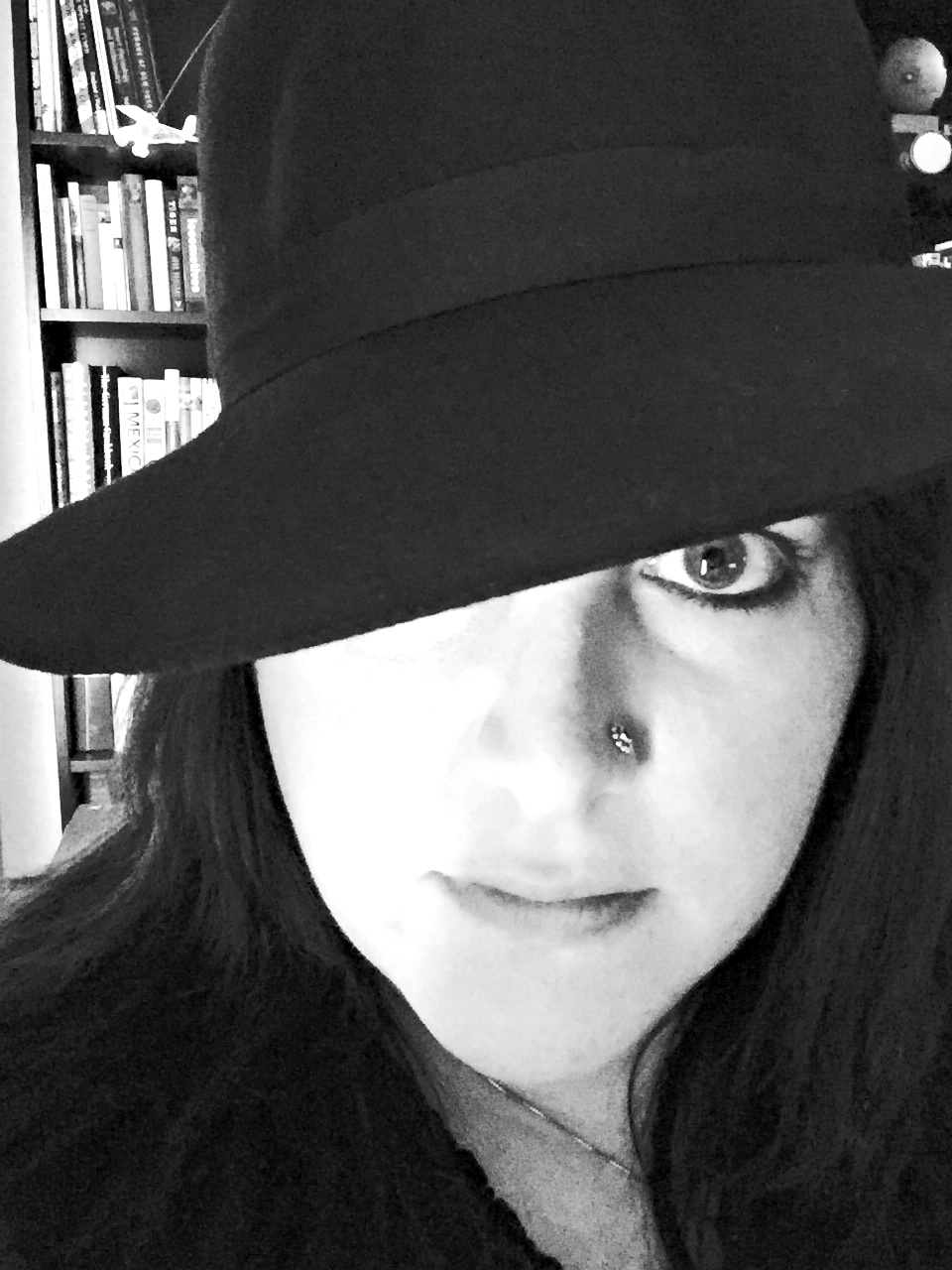 Here's a dramatic photo of me living a Carmen Sandiego fantasy in this hat from Jack & Lucy. I LOVE hats in general, and this one is bringing the drama with a wide brim, and has a nice additional detail in the top as well. I have worn this 4+ times since I received it, and I will continue to do so. This is absolutely my favorite part of the box.
The Gluten Free Bites were delicious and were quickly eaten, so that was a win. I'm still trying out the Briogeo deep conditioning mask and I will post a review on that soon. I will say that receiving products of this size for a price of $39.95 is a great deal and an easy way to try out new products.
Here is the list of items in the box, with their regular prices.
A Jack & Lucy Bicoastal Wide Brim Hat ($58)
NCLA Mani-ER Tool Kit ($16)
Briogeo Don't Despair Repair! Deep Conditioning Mask ($36)
F'Lint Lint Roller ($10)
Smith & Cult Lip Lacquer in The Warning ($22)
The Gluten Free Bites Dark Chocolate Coconut Bites ($5)
The total is $147! Much higher than even the guaranteed $100 value.
Although I loved this first one, I am still up in the air about subscribing every month to the POPSUGAR Must Have Box. They do have a Mini option that I may try in the meantime, although I know it will not be nearly as significant as the original box.
If you would like to purchase a Must Have Box, click here! Remember to use code OCT5 to receive $5 off on the October box.
I received this box free of charge from POPSUGAR for review. All opinions are my own.
Save
{ Comments on this entry are closed }