Keeping it going with a new movie, taking it away from the older movies I've been covering.  I have already talked a bit in other places about the score, composed by one of my favorite musicians, Trent Reznor, with his co-composer and bandmate Atticus Ross.
Actually, let 's cover that right now – the score for this movie is fantastic and has already won a Golden Globe, amongst other awards.  I purchased the album a few months ago when it came out, and it's fantastically dark and works so well in the film.

It's a hot deal!  The MP3 download of the album is $5.00 on Amazon.
6. The Social Network (not available to stream on Netflix Instant Watch)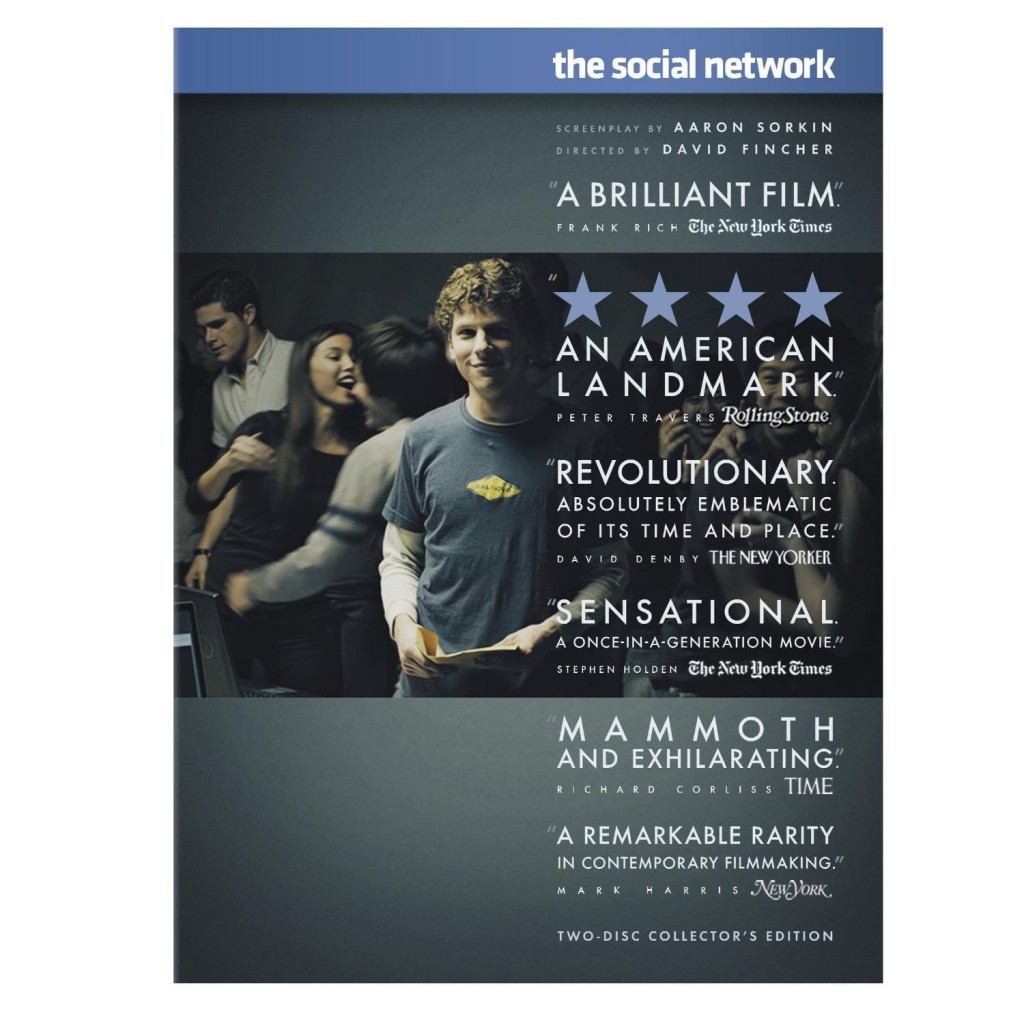 I really enjoyed this movie – although my husband has changed it a bit with his research into how different the real story is from the way things are portrayed in the movie.  However, I think that the way the creation of the site is portrayed is so interesting and exciting, and the rest of the story is about friends who start a project, and how that spectacularly falls apart.
The DVD is great too – it's a 2-disc set, and there are 2 commentaries as well as a disc full of special features – the "making of" documentary is really well done, and there are a group of smaller features about visuals, the post-production, the score, etc.
This isn't the movie for everyone to own – unless you really like the movie or you are a special features nerd.  I love some special features and commentaries, so this is definitely for me.  However, I would suggest to most people that they watch the movie by renting it before committing to the DVD purchase.
This fantastic DVD that I am happy to now own is $12.99 from Amazon.
{ Comments on this entry are closed }