Click here for all of the link posts on JamieSanford.com.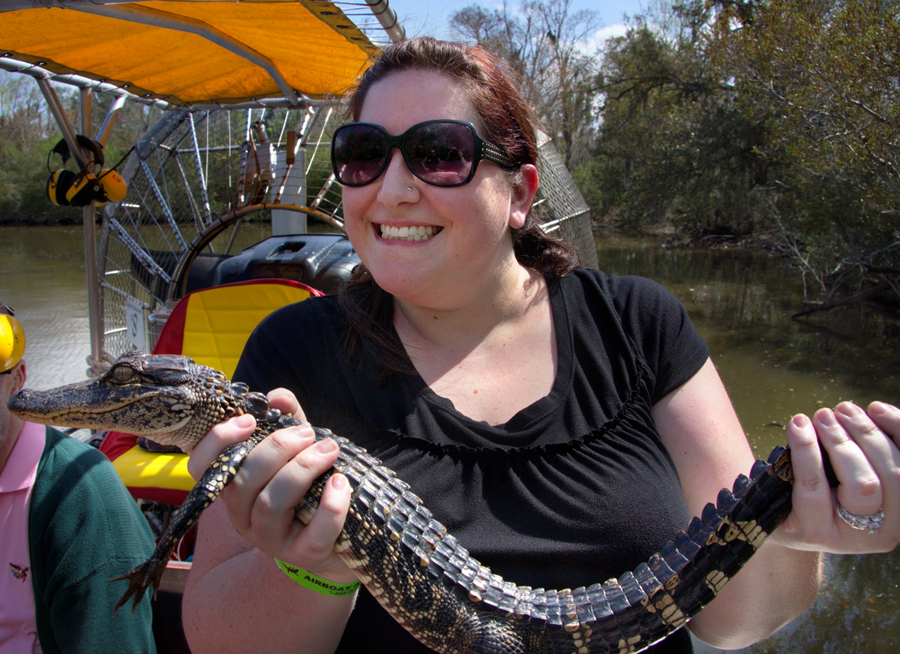 Baby alligator! I am very excited in this photo. The alligator was incredibly soft and absolutely gorgeous to look at up close in such a way. It is like holding a dinosaur.
We recently returned from a spring vacation to New Orleans, with some road trip stops along the way. Here's a special edition of the link tank!
{ Comments on this entry are closed }