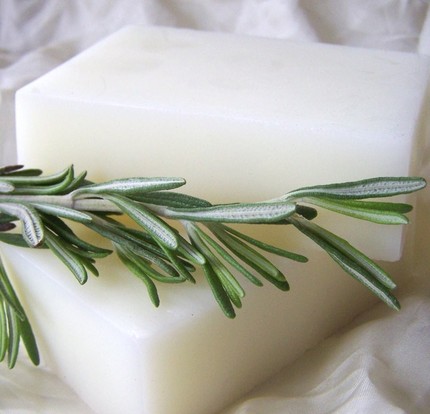 Today, an item from Etsy seller WickedSoaps, who has a shop full of items that look fantastic.
This particular soap was featured on the Etsy homepage today!
A refreshing blend of fresh rosemary mixed with revitalizing mint in our natural goat's milk soap. A wickedly invigorating concoction!

Why use goat's milk soap? Lactic acid helps smooth skin by exfoliation, and milk also contains Vitamins A and D, whose benefits include giving skin strength and suppleness. Goat's milk also has the same pH as human skin, therefore, it benefits the skin by protecting from daily bacterial and chemical invasions. Our goat's milk soap is amazingly mild and hypo-allergenic. All natural, phthalate, paraben, and SLS free.
This cute soap is available for a mere $5 on Etsy.
{ Comments on this entry are closed }