I'm finally posting photos of our 10th anniversary vow renewal! It's been a month already! I'll start with our portrait session images.
This post contains affiliate links, which means I receive a small commission if you make a purchase using these links.
Photos by David FM Vaughn. Taken with the Sony Alpha a550.
I started preparations with a hair and makeup team from Makeup in the 702. I haven't talked about it specifically on the blog, but I really love this blue hair. It feels totally right for me.
William, meanwhile, found the best jacket ever at Macy's of all places.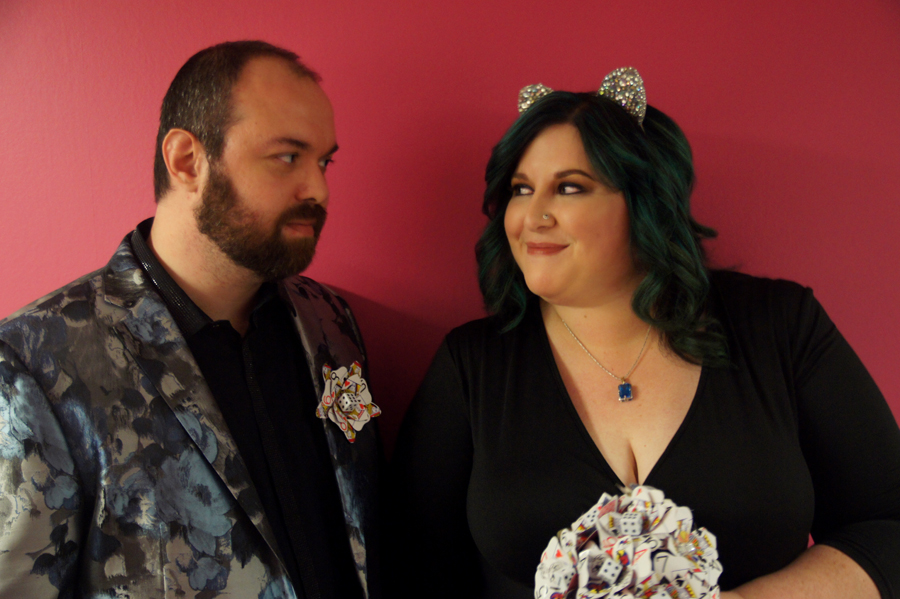 We finished getting ready and posed for some portraits. My ears are from the Liberace kitty ears from the Rock n Roll Bride collection by Crown and Glory. I made my bouquet and Will's boutonniere myself.
I love this one.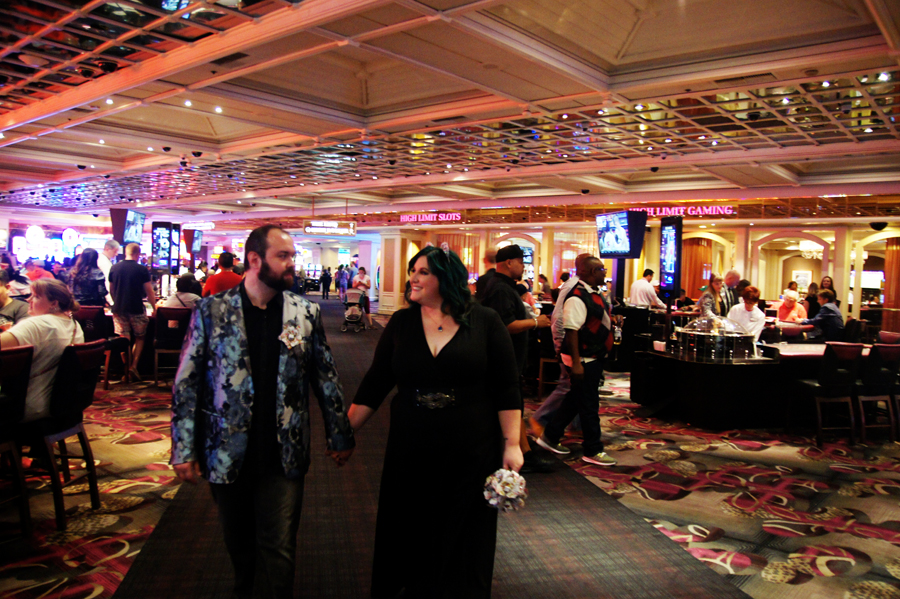 The casino at The Flamingo was a convenient backdrop for photos.
Posing outside. After searching for a dress for months, the one I liked the most was from Amazon.
The ones where we are clearly having fun are the best.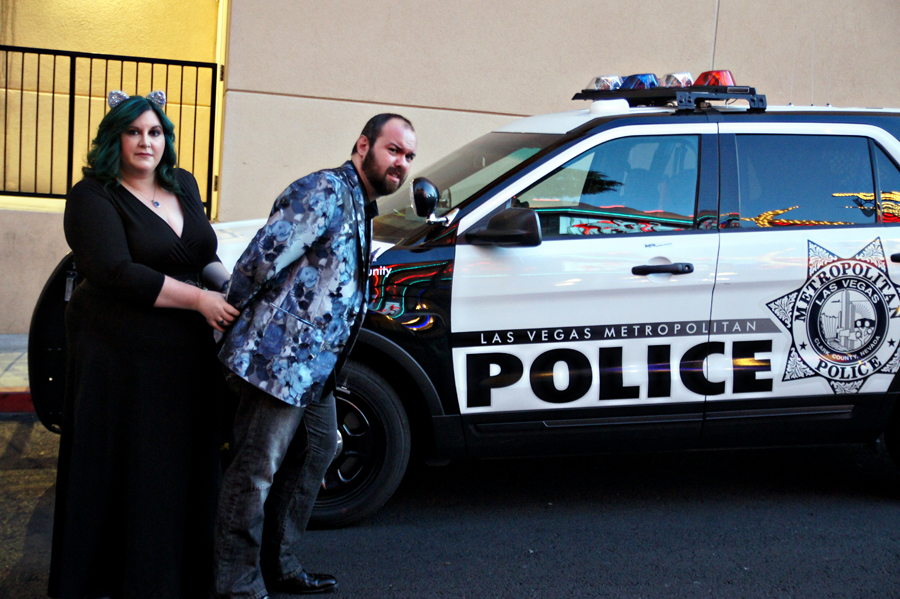 When the police car is just sitting there, you have to.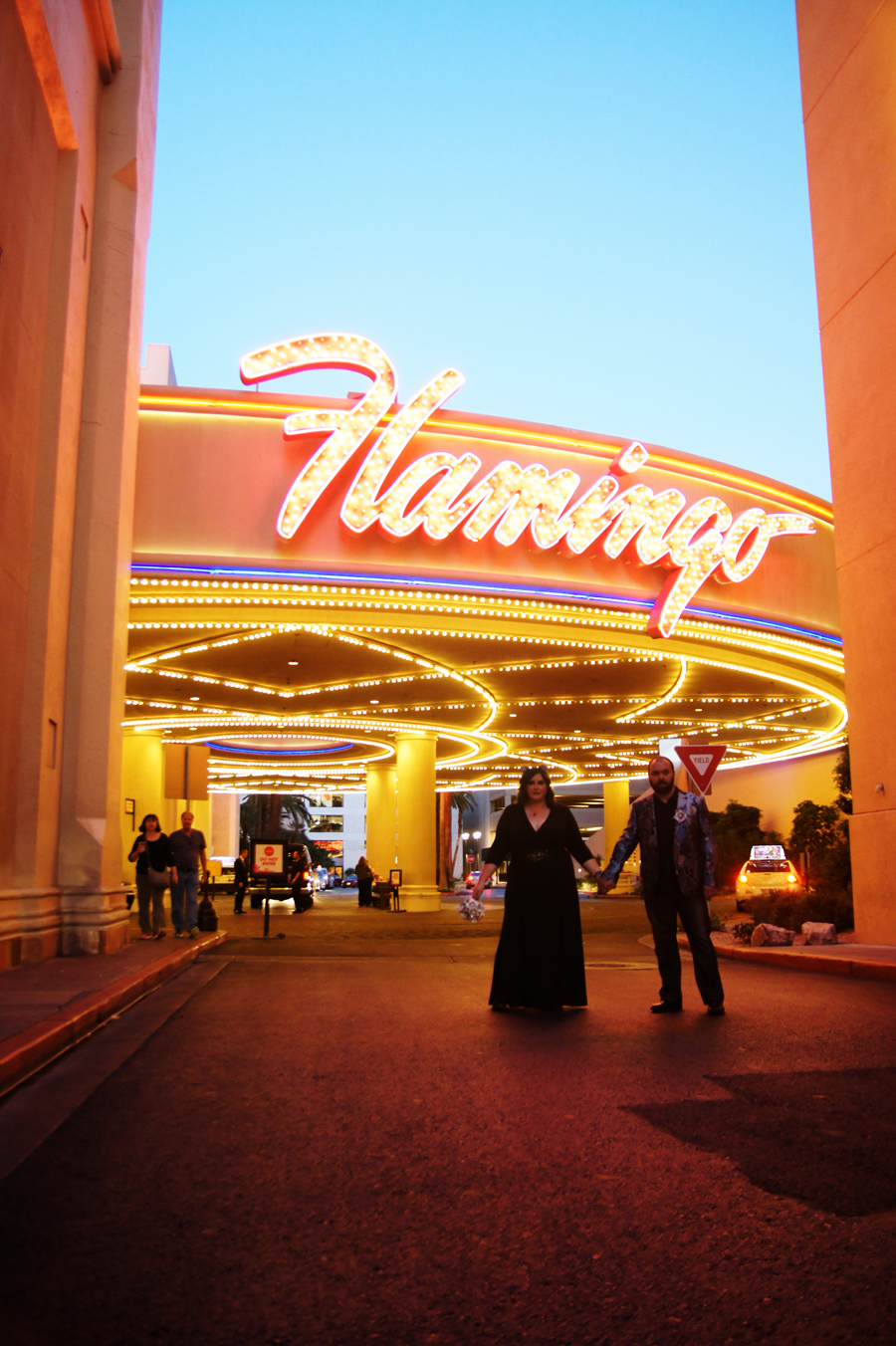 So many neon signs, so little time.
More from the ceremony and the details coming soon!
Save
Save
Save
{ Comments on this entry are closed }