Here are all of the other Instagram Roundups!
The "didn't quite get my picture with Martha Stewart" special edition.
So on Monday, October 15th, Will and I went to the Martha Stewart Weddings Bridal Fashion Week Party held at the Starrett-Lehigh Conservatory at the Martha Stewart Living Omnimedia building. I had seen photos of this event in the past, and was excited to finally attend! It was an evening of lots of white, an actual wedding, delicious cocktails and some of the cutest food ever.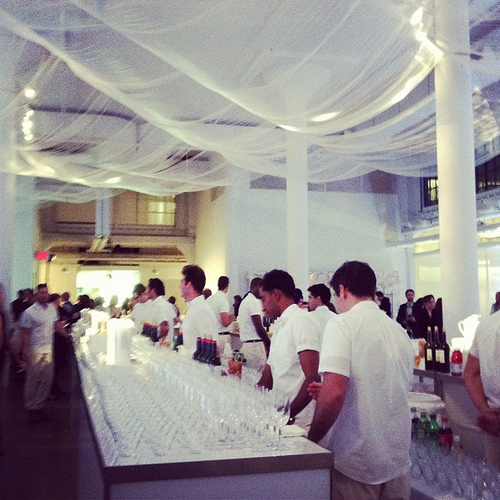 The bar was huge! I wish I had taken a picture of the name of my martini. Ginger something-tini I think. I did not take a picture of the gourmet Jell-O shots that we had by Marcia Selden. They were fabulous.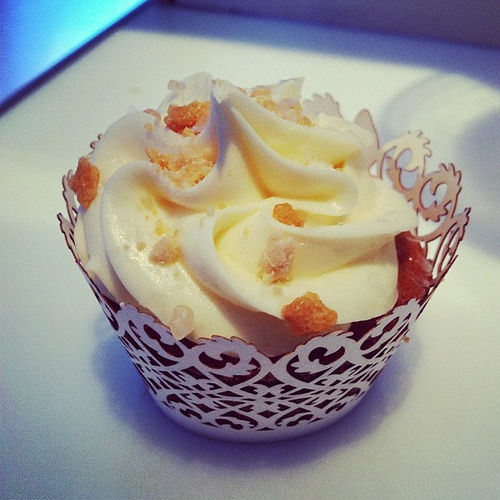 This was a mini cupcake with pralines from Jaret's Stuffed Cupcakes. Shout out to them, NJ representing!
Lots of sparkle, florals and white furniture setting a festive mood.
More of the flowers.
This is so blurry but you can see the delicious edible engagement ring.
This is a henna-inspired cake by Creme Delicious. I also had a mini wedding cake cookie from Creme Delicious that was heavenly.
Here is a random shot of us during the party.
Martha Stewart appeared with Darcy Miller to officiate an actual wedding!
I saw this couple on the Today Show a while back, Lisa Gant and Alex Pelling have been married a bunch of times. This was the 26th wedding on 26th street.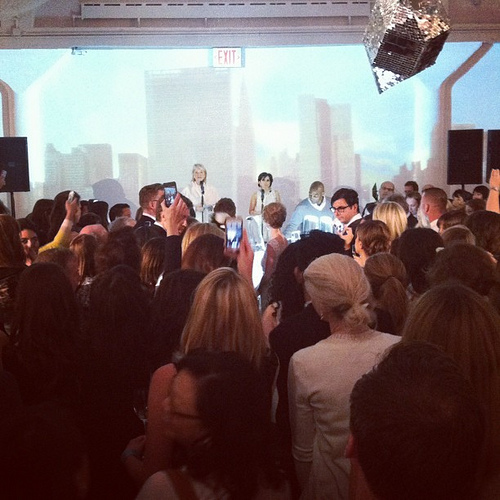 Wide shot of the wedding.
I was determined to get a photo with Martha but right after this, she was whisked away by her security ninjas.
Lost Will for a bit, but found him at the bar.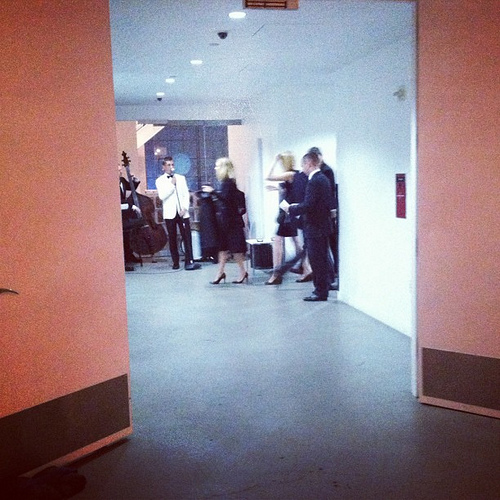 Because they think of everything, there was amazing live mood music in the elevator corridor when you entered the party. Exited as well, of course.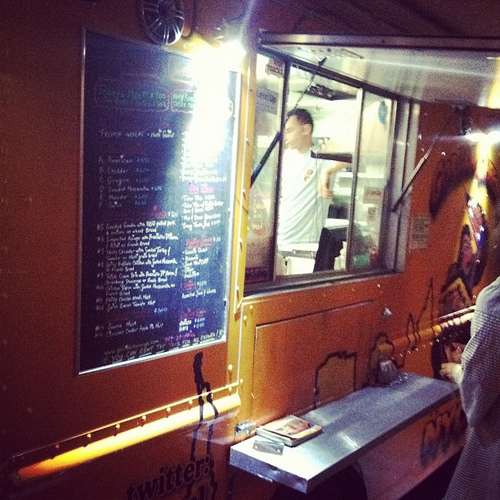 Our final stop of the night was the Gorilla Cheese truck, where our rubber bling scored us some sample-sized grilled cheeses to go.
I don't have pictures, but I did spy Sylvia Weinstock (who is impossible to miss), Randy Fennoli (I didn't put together who he was until 2 hours later, this is what I get for not actually watching Say Yes To The Dress), and Austin Scarlett. I went up to Austin and congratulated him on his new collection, which from all of the images I saw, is really gorgeous. He seemed genuinely happy to hear it, which was really lovely and endearing.
Thanks to the party team at Martha Stewart Weddings for a great time! See you next year!
{ Comments on this entry are closed }