Here are all of the other Instagram Roundups!
October
Spent some time drafting pattern descriptions.
New kicks!
We are in the storage unit, again.
Fall Tabletop Market. Lots of Flatiron photos.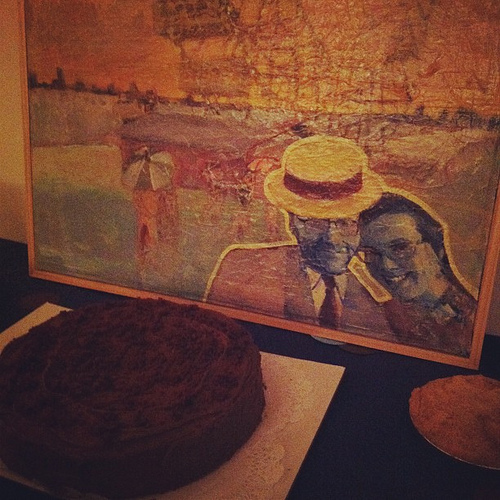 Tiffany and John's wedding.
I got this close to Martha Stewart at the MS Weddings party but she was whisked away before I managed a photo of us together.
Lost Will at the party, then found him at the bar. I really love this photo.
Me and most of the Spices at Tasha's wedding.
Fall was falling near the end of October.
Then Hurricane Sandy came and took the power away. We were lucky enough to only have to deal with a lack of power for a few days.
I watched this tree fall from my window. We saw lots of trees downed by the storm, but again, we were lucky to have not had any flooding in our immediate area.
November
Unsurprisingly, I voted in the election for Barack Obama.
My favorite fortune of the year.
I tried to make macarons. It didn't go well.
Perhaps my best clothing purchase of the year was this ASOS Curve owl sweater.
December
Ice wines before the Dave Matthews Band show on December 1. Unfortunately the worst setlist I've ever had at a DMB show.
I had a birthday outing at Suite with Jason.
This was the best birthday present.
Getting early Christmas gifts was a lot of fun. I got wonderful MAC stuff from my in-laws.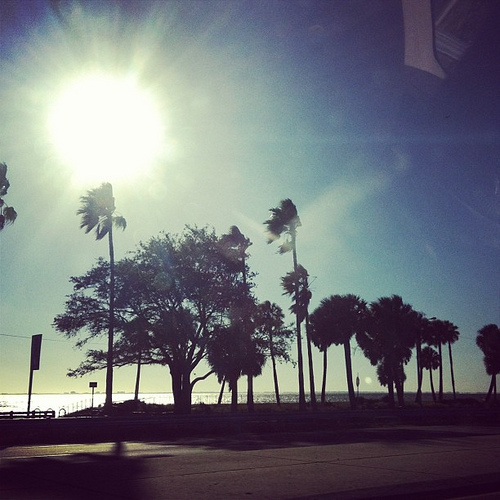 We traveled to Florida again for the holidays.
My husband and brother scattered deer corn across the pond from my parents' house to draw in the deer. It totally worked, we saw 4 bucks while we were there.
I hung out with my favorite canine nephew, Cooper.
This amazing picture of Will was probably my most liked image on Facebook this year. That apron isn't joking.
Went to Weeki Wachee with Mom and Will. I hadn't seen a manatee in ages so I was really excited about this.
We went to the Sponge Docks after Weeki Wachee. Here's my mom and I in a Christmas ball – Will is in the back.
We came home to spend the rest of the year avoiding the cold.
It's December 30, 2012. One more post, a proper recap.
{ Comments on this entry are closed }