Click here for all Formula One-related posts on JamieSanford.com.
Be sure to check the Formula One wiki for more complete results, or visit Planet F1.
Photos are from Planet F1 unless otherwise noted.
Testing resumed in Bahrain this past week, and it was nice to see the Lotus and to have more time to focus on the colors and liveries for 2014. They are definitely all not final, and I'm even thinking we will see major changes before the first race.
Here's one of the stories from the BBC on how Mercedes is looking great while Renault-powered teams are not doing so well, at least so far.
Caterham – Lovely green, it totally stands out. The sponsorship logos almost look too subtle.
The Ferrari is as ostentatious as ever, just taking a trip to Logotown. I love the added fun of all of the measurement devices.
Here's a shot of the aero measurement net being used on the Lotus.
With Pastor Maldonado on board, it is no surprise to see a big Venezuela tourism banner on the back wing of the Lotus.
The Lotus is also insane with logos. The color scheme remains the same as last year.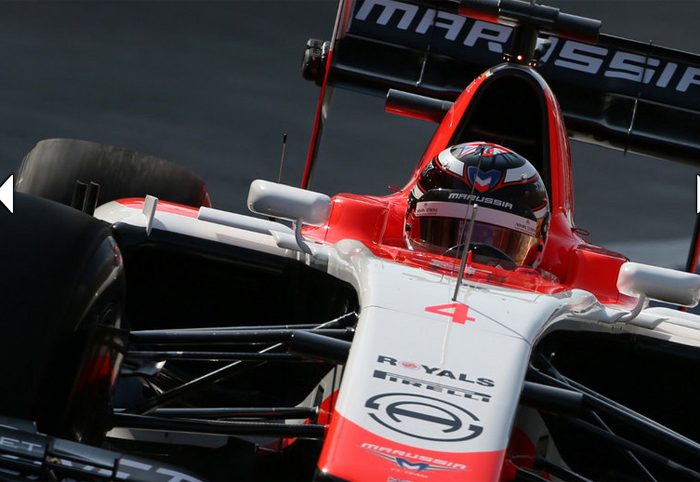 Marussia, being one of the smaller teams, doesn't appear as focused on making the most available space for advertisers.
McLaren is launching without a title sponsor, which makes for a pretty naked look.
The Mercedes looks very similar, but I like it even more with the orange lines on this tire compound. (All of the tires have different bands of color to make them easy to identify.)
The Red Bull still has one of the best color schemes, but it just isn't running too well. Here's Vettel getting out on track.
Here's a good shot of the FlowVis paint used on the cars to see how the air behaves.
Sahara Force India has 2 new drivers and lots more black in the livery for 2014. I think this looks way sexier than last year's car.
The Toro Rosso continues (rightly, I guess) to be the low-rent, sad version of the Red Bull livery.
Williams has Martini has a new title sponsor, but they haven't updated the car yet. I'm expecting to see a lot more white on the car once they introduce that branding.
Just a few weeks to go until the first race in Australia. This season is looking like it will be FUN.
{ Comments on this entry are closed }