Here are all of the other Instagram Roundups!
Back to the showroom!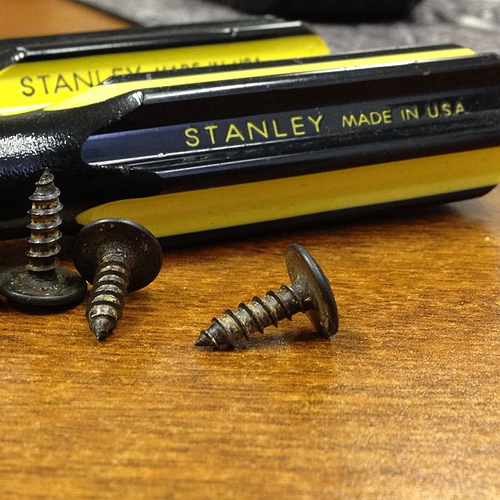 Did my own maintenance in the office.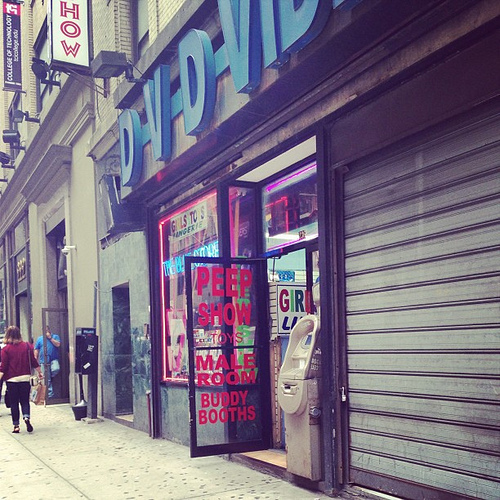 This was open at 8:15am.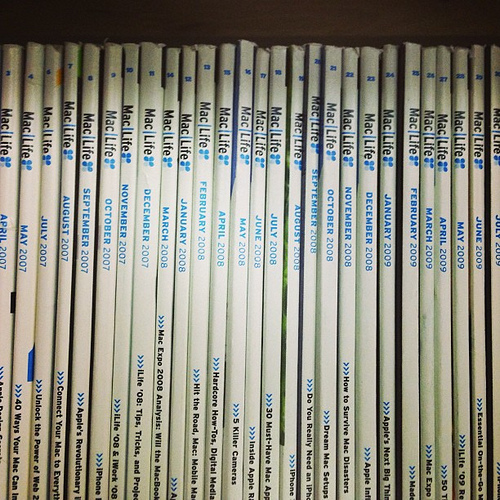 Working on making some shelf space in the office. Found these Mac Life magazines from 2007-2009.
Went through some of the genealogy stuff, it's going to take a long time to get this together.
Tried and loved (naturally) this A England Fated Prince.
We did 2 days of Noritake photoshoots. I'm really excited to see the final products! (If you're wondering, this is Sonnet in Blue.)
Throwback Thursday had me posting this picture of me and my brother Pete, from back in April. This is a good representation of our relationship, in the best way possible. I love Pete, he's the best.
More office finds!
Stayed up late on Friday to watch Nine Inch Nails at Lollapalooza. It was amazing, I am SO excited for the NY/NJ shows in October.
Went to the NJ State Fair on Saturday with Tiffany and John. Checked out some baby lemurs.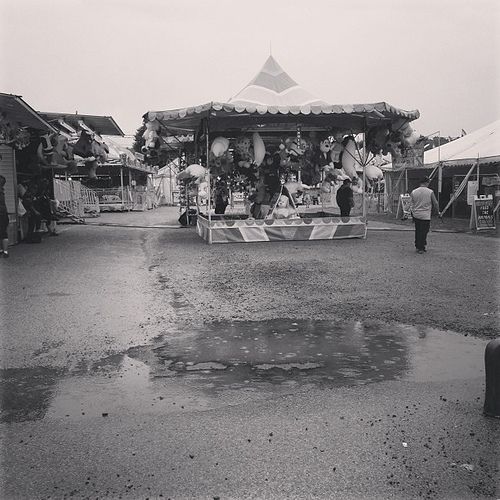 Did I mention it was raining at the fair? Luckily it didn't last too long, but it made for this creepy photo.
I wore my Doc Martens that I bought in 1994 to the fair, because I ruined a previous favorite pair of Vans in the mud once. I knew the Docs would stand up to the weather. However, I think I chose the wrong socks or something, because my heels were seriously blistered at the end of the day.
There are sheep competitions at the fair. They are not unlike dog shows. The sheep are transported to the fair before the shearing of their wool. To keep them looking beautiful between shearing and showing, they get these little outfits. This sheep was definitely looking at me funny.
Blue skies, and the sun, showed up later in the day.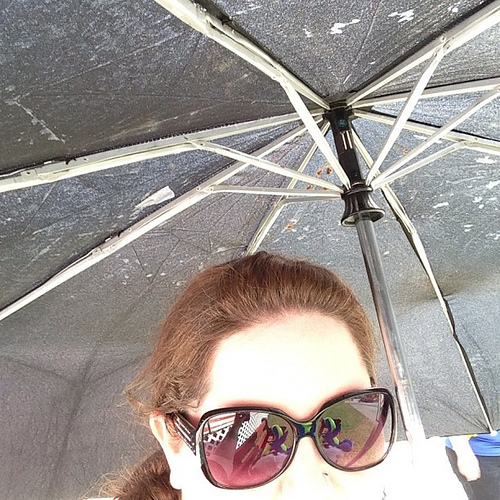 I am pale, and don't really dig the sun, so I went ahead and took the umbrella back out to keep myself from burning. Excuse the frizz!
One of the best fair moments was being inches away from this stunning horse. I didn't appear to be allowed to touch it, but it seemed to tolerate my staring and taking a picture.
{ Comments on this entry are closed }