Click here to see all of the previous Polish Project posts.
112. Sally Hansen LCD
113. Sally Hansen Wavelength
114. Sally Hansen Hue
Hello, my little pretties. These are all Sally Hansen Hi-Definition nail colors, and were all obtained during the CVS Clearance Sale. They were something crazy like $1.60 each. I totally bought them during my nail-bargo, but I didn't care because THE SAVINGS!
You'll notice I'm using a nail wheel here. This is because these polishes are made of clear nail polish and magic and tend to change based on the polish you use underneath. For this reason, I knew I was always going to keep them all, because it's going to provide lots of fun testing time. But you can see that painted straight on, they are pretty similar to how they look in the bottle. LCD is less pigmented than Wavelength and Hue.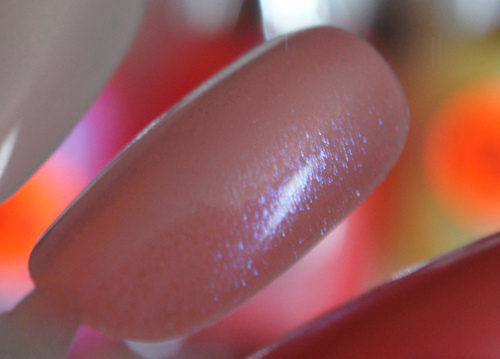 Blurry, but you can see the blurple flecky shimmer happening in this picture of LCD.
Here's Wavelength by itself. There are flecks here too, but they look more textured in this image than they are in real life.
Looks like Hue had the same problem.
Thoughts: These all stay. I plan to continue with manicure posts when I'm done with the official project (which is totally soon!) and these will definitely be fun to keep experimenting with. It's too bad they are discontinued!
Verdict: As stated, they get to stay on the shelf!
{ Comments on this entry are closed }