Click here for all Formula One-related posts on JamieSanford.com.
Be sure to check the Formula One wiki for more complete results, or visit Planet F1.
Photos are from Planet F1 unless otherwise noted.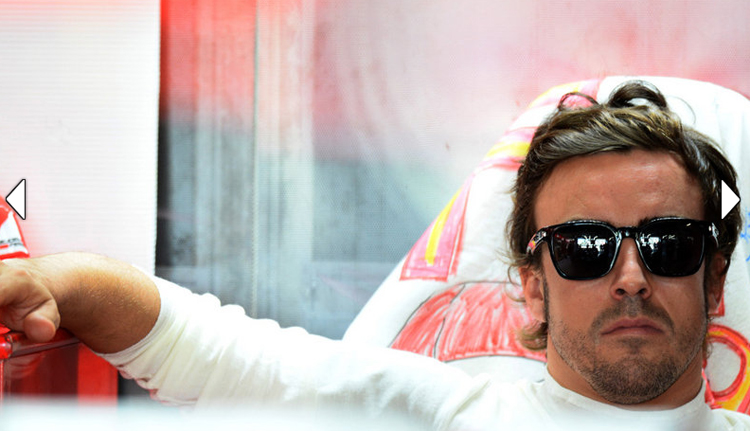 Fernando "Eyebrows" Alonso, who is a ball of mystery. He's one of the best drivers in Formula One, but his Ferrari isn't doing the job. There are rumors he will cut his contract with Ferrari and go to McLaren, where he won world championships.
Nico Rosberg makes way too much money to have teeth that yellow.
Japanese fans recognized the death of female Formula One test driver Maria de Villota, who died last Friday.
In an enjoyable moment for me, Mark Webber scored pole position! Sebastian Vettel was behind him, but still, anyone else being the best is welcome.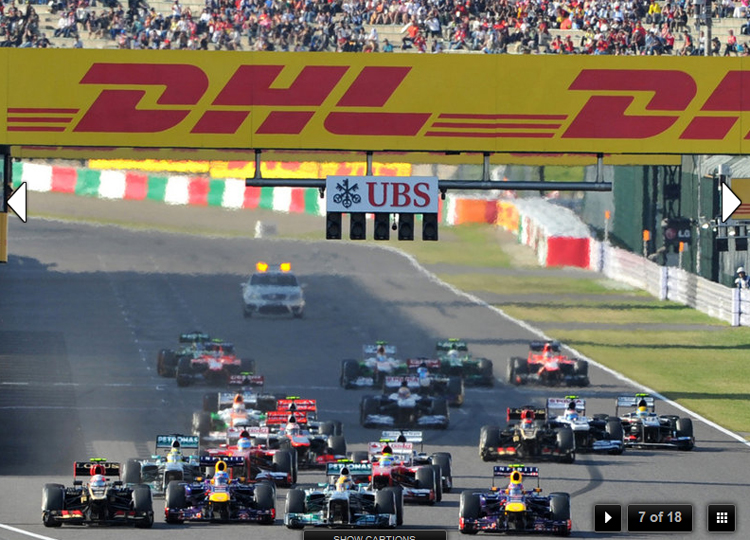 The start was crazy, with Romain Grosjean bolting to the front and staying there for quite a while. Lewis Hamilton bumped into Vettel and sadly seemed to screw the car completely, as he retired not too long thereafter.
There was also an unfortunate crash in the back pf the pack during lap 1. Giedo van der Garde didn't fare too well. He walked away uninjured though.
So Vettel won again. However, since Alonso came in 4th, the title race is still on. Vettel is now 90 points ahead, and even Alonso is telling everyone that it is just a matter of time before Vettel is crowned the winner again.
There are lots of changes coming to the setup on the cars for 2014. I'm hopeful it will perhaps create a more even playing field.
{ Comments on this entry are closed }