I really really like Mythbusters a lot.  Probably too much.  So I was pretty excited to get an email that the talking Jamie and Adam bobbleheads are now available!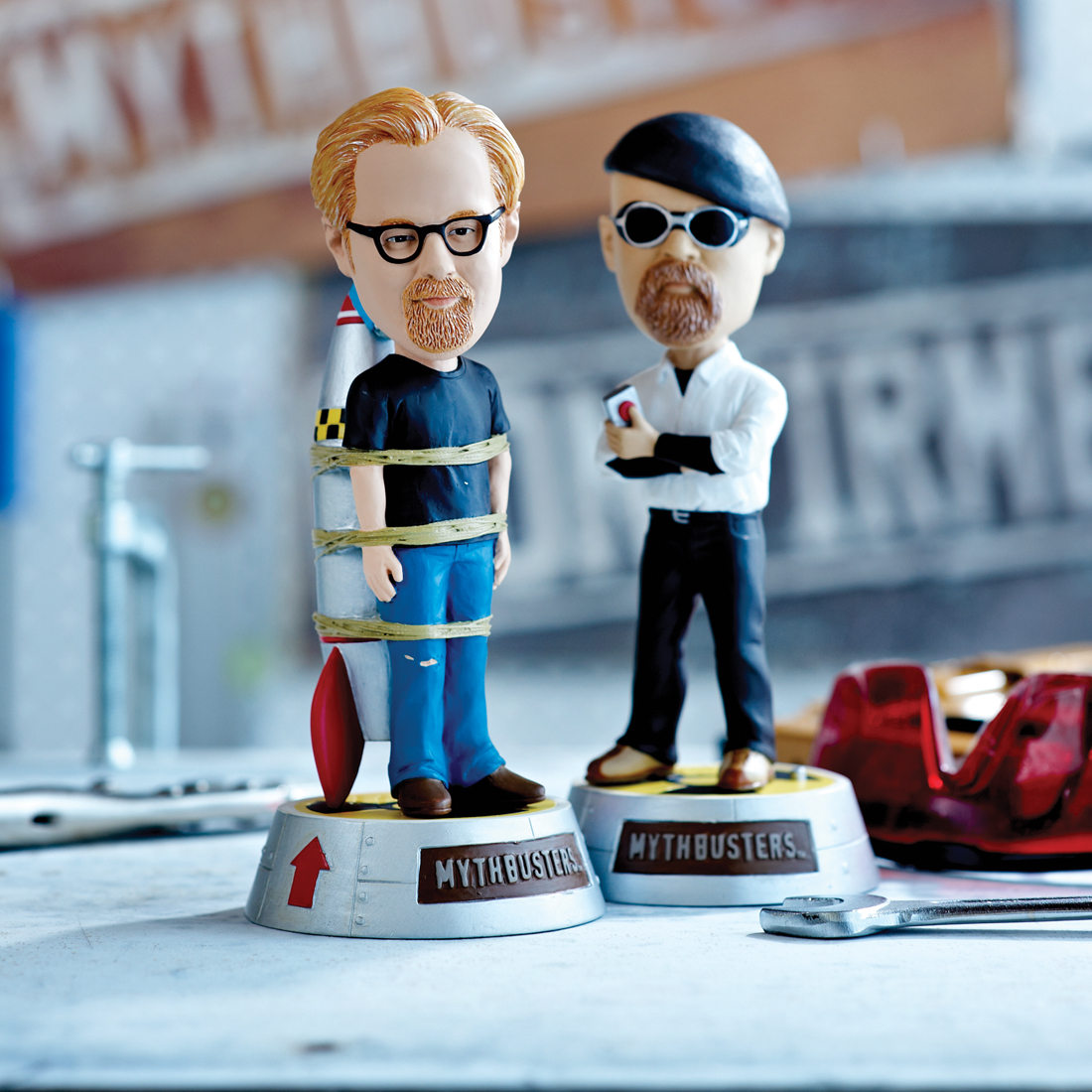 I actually have a number of other bobbleheads, so I think that I'll have to get these and then bring them all together in one place and have a proper collection happening.
Here's the product description:
Show your love for the MythBusters crew with this exclusive Adam Savage + Jamie Hyneman Talking Bobblehead Set! Adam has spent his life gathering skills that allow him to take what's in his brain and make it real. He's built everything from ancient Buddhas to futuristic weapons, from spaceships to dancing vegetables, from fine art sculptures to animated chocolate — and just about anything else you can think of. In a word (or two)? Stuff-maker. Hailing from Indiana farm country, Jamie Hyneman is a multifaceted man: He's been a wilderness survival expert, boat captain, diver, linguist, animal wrangler, machinist and cook, to name but a few. Together, the MythBusters mix scientific method with gleeful curiosity and plain old-fashioned ingenuity to create their own signature style of explosive experimentation.

Standing at 7 ¾'' tall each, Jamie is holding the remote to set Adam's rocket off!
With the push of a button Adam States: "Big boom, big boom, big boom!," "Danger is my middle name," and "You should never try anything like this unless you have your own television show."

Jamie states: "I always enjoyed seeing Adam in pain," "When will the fun ever stop?," and "I'm not sure what it's gonna do, but it looks cool."
The Jamie and Adam bobbleheads are on sale as a pair for $39.99 on the Discovery Store website.
{ Comments on this entry are closed }