Sights and Sounds #9.  I love when I find things that are appropriate for these posts.
[youtube -hkN914ownI]
I have avoided watching the whole Rebecca Black video but I've heard enough to know that it's a mess. Plus, I don't need to watch it when I can watch it with GloZell and her hilarious commentary.
[youtube ekIgI55XG58]
Britney is a good sport and filmed a little scene with Johnny Knoxville, her own Jackass stunt. This showed on Jimmy Kimmel – you can see all of the videos of her night on JK including her best performances yet here.
Even more Britney – check out her Japanese bonus track here, called "Scary." I love it.
ZooBorns bringing the cuteness as always – this time with baby orangutans.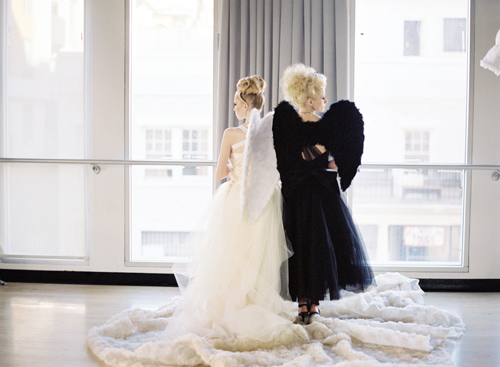 Jessica Claire shot a fabulous Black Swan fantasy wedding – click through for the full set of photos.
Sights and Sounds posts come at least once a week, please post links, images, etc to share on the Facebook page!
{ Comments on this entry are closed }