Click here to see all of the previous Polish Project posts.
57. Sally Hansen Complete Salon Manicure Grass Slipper
58. Orly Here Comes Trouble
59. China Glaze Mistletoe Kisses
60. OPI Simply Smashing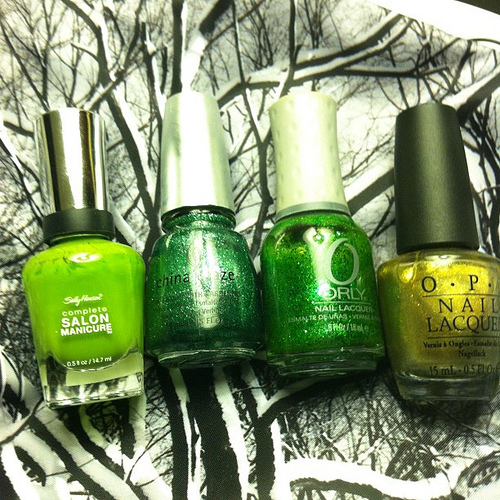 Green collection, part 2.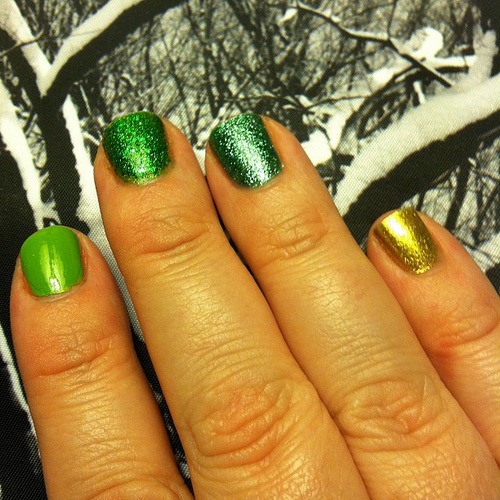 They are even in the correct order this time. (According to the list above, not the bottle shot.)
Thoughts: Sally Hansen Complete Salon Manicure nail polishes are thick during application but are mostly amazing. I love this color of green too. The Orly and China Glaze green glitters were such that they applied well and didn't have the glitterbomb chipping issue that haunts me. Simply Smashing isn't really GREEN but I was unsure of where to put it when I was sorting by color. It obviously doesn't fit in here.
Verdict: Everyone stays, except for Simply Smashing. I got some good feedback on it, but I'm so meh on it that I will just put it in the share pile.
Up next, dark purples that all look alike.
{ Comments on this entry are closed }