Check out all of my Product Picks here. If you want to see all of the products I've reviewed (not just the ones I like), click here for Reviews.
This post contains affiliate links, which means I receive a small commission if you make a purchase using these links.
I can't believe I haven't written this one earlier, because I have been raving about the Tyme Iron to anyone who would listen for the past few months.
I have owned at least 10 curling irons since my teenage years, and it's always been something I never got the hang of. I have thick hair, and to get it to hold a curl required a lot of product and a lot of commitment. I needed to curl tiny sections at a time an then spray them a lot to get them to last. I had also tried the "curling with a flat iron" method, but that didn't work for me at all. It was just another situation of needing to take at least an hour to curl my whole head, and for that great effort, I would generally have curls that would be mostly gone by the end of the night. I'm not desperate enough for a perm—the spiral perm in 7th grade was enough to turn me off of that idea for life.
I started seeing sponsored posts for this hair tool on Facebook at least a year ago, and quickly clicked through to check it out.
It's a bit strange for a hair iron, particularly when you are used to seeing more traditional flat or curling irons.
Here's a look at it laying down. Still weird.
Anyway, it took me seeing the ads again and again, and watching videos multiple times, before I took the plunge. The price of this device is $190. I paid over $100 for my last CHI flat iron, so I was obviously not averse to buying expensive tools. This just seemed like a lot of money for a mysterious tool. However, there was a return policy, so I decided that if I received it and would be able to do my own hair for an upcoming wedding, instead of paying someone else, that I would be able to justify the price. If I couldn't figure it out, I would just send it back.
I clicked the purchase button and patiently waited.
Soon enough, my Tyme Iron arrived! I sat at home that night, and watched instructional videos while trying it out. Having used traditional flat and curling irons for years, this is a totally different process.
[youtube uE28NML0vG0]
This video is good, but I was doing something wrong, because my piece of hair was coming out a frizzy mess.
I looked around for another video.
[youtube cWtL31zkbJ0]
This is a funny video of the Tyme founder having a Skype call with someone who was having trouble figuring it out. I found this one to be the most educational, and I immediately started getting amazing curls in my hair. Better yet, they lasted until I washed my hair again, without requiring any hair spray. (The only thing I have been using is a heat spray before I get started.)
While I was most excited for the curls, the Tyme Iron is also the best flat iron I have ever used. I still have the CHI, but it is stored away. I don't know if I will ever go back to it again, because the Tyme Iron straightens my hair on the first pass, and it looks much healthier than when I was using the CHI.
Proof!
This particular day, I used the iron quickly to turn the ends of my hair up after straightening it. Not "curls" exactly, but a quick and easy way to add a bit of messy texture.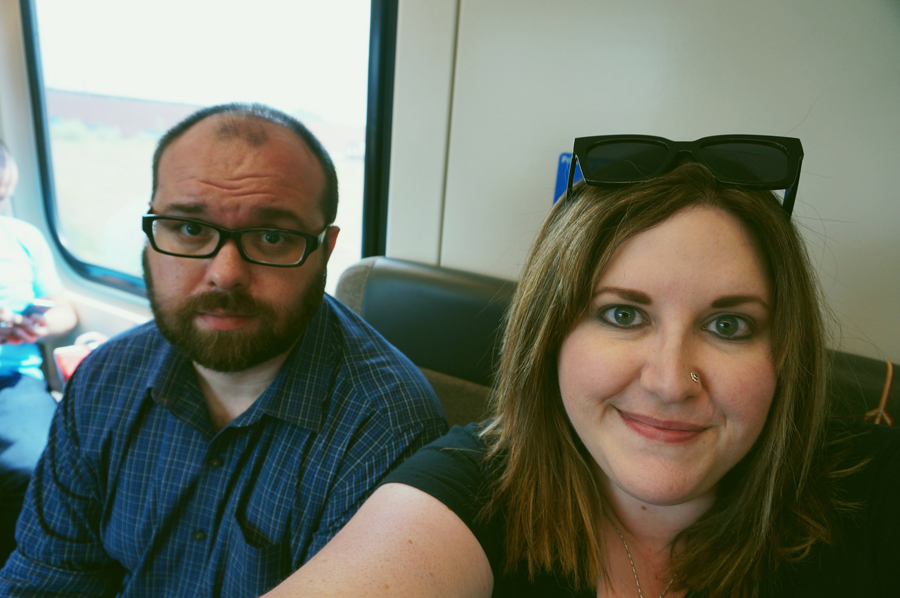 Straightened, but you can see a little bit of curve in my bangs there.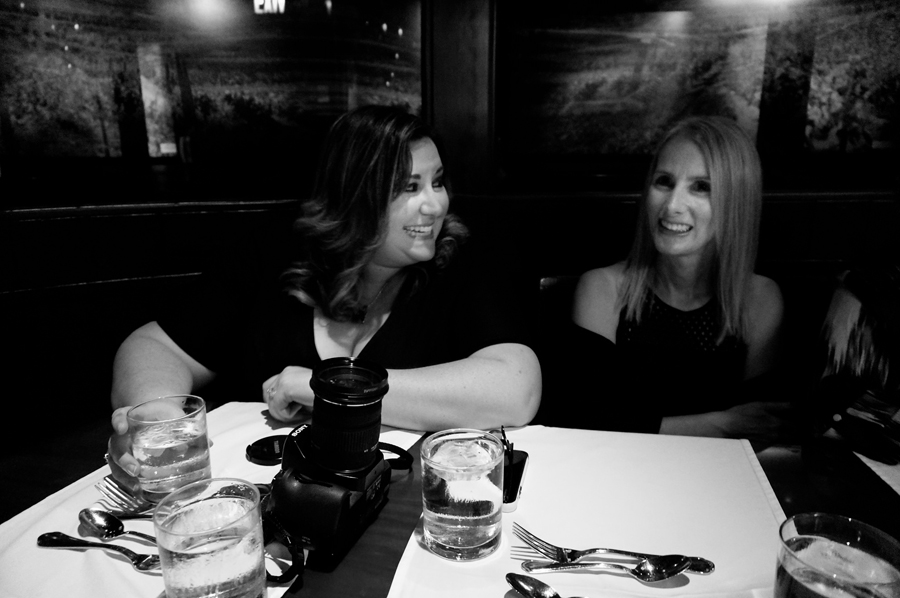 It's a bit dark, but you can see it from the side. I largely curled here from the middle of my hair to the bottom. Next to me is my lovely sister Robyn, who I totally sold on the Tyme Iron during this weekend.
This was the event I mentioned earlier, the wedding of my brother-in-law. I did my own hair for the wedding, and this was how great my hair still looked, even after riding a ferry over Lake Ontario to get to an island! Full disclosure though, I did spray these for insurance. I can promise that my previous efforts at curling, even with spray, would not have survived a windy ferry ride. These held up perfectly all night.
The Tyme Iron does have a learning curve, and I have tried to be honest and forthcoming about that with everyone I have told about it. Once I got the technique down though, I had it, and I have only been getting better at curling ever since. I can now do a quick curl in less than 10 minutes. This is largely due to the fact that I can curl much bigger pieces than I ever was able to in the past.
Click here and buy the Tyme Iron right now.
Save
Save
Save
{ Comments on this entry are closed }