Ardent1 Ring Selection
I love Etsy binging, where I just start searching for one thing and end up on a tangent of searches, an endeavor that always turns up interesting and beautiful things. I came across the Ardent1 jewelry store and I love the rings, all cast in silver from different materials. Let's take a look at my favorites.
This one is actually cast from green onions.  Love.  Green onion ring from Ardent1, size 7.25, $90.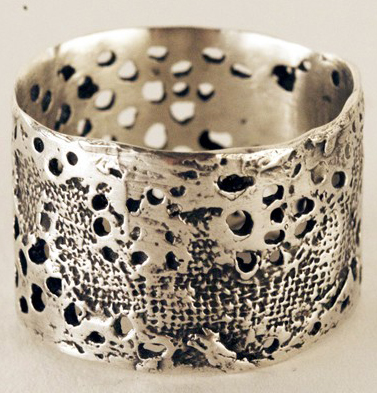 Cloud Lace Ring from Ardent1, size 8.25, $90.
I really like this one. Crown Lace Ring from Ardent1, size 5.75, $90.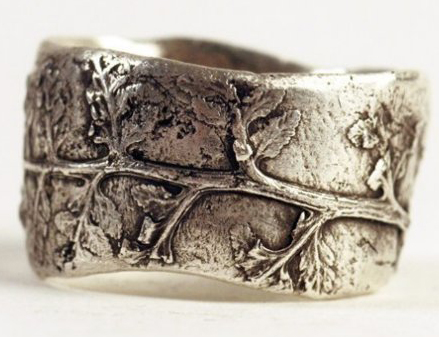 Cast from a real fern! This is my definite favorite.  Multiple sizes available from Ardent1, $75.
Check out the entire selection from Ardent1 here on Etsy.
{ Comments on this entry are closed }