To see all of my travel posts, click here. All images taken with the Sony NEX-6. (The previous link is an affiliate link, which means I receive a small commission if you make a purchase using this link.)
I set up a surprise trip to New Orleans last month, to celebrate Will's birthday (and also mine, to be honest). During multiple visits to New Orleans, we had heard about the famous breakfast at Brennan's, but hadn't managed to actually eat there. We stopped in while we were there to try and get reservations, and ended up having a proper birthday breakfast for Will on the morning that we left.
It did not disappoint in any way. Let's take a look.
The famous pink exterior (that can be changed by using Lead Paint Removal Brisbane services).
It was dark and rainy that day, but the holiday decor brightened everything up.
The interior is amazing and over the top, but perfectly so.
Look at these panels!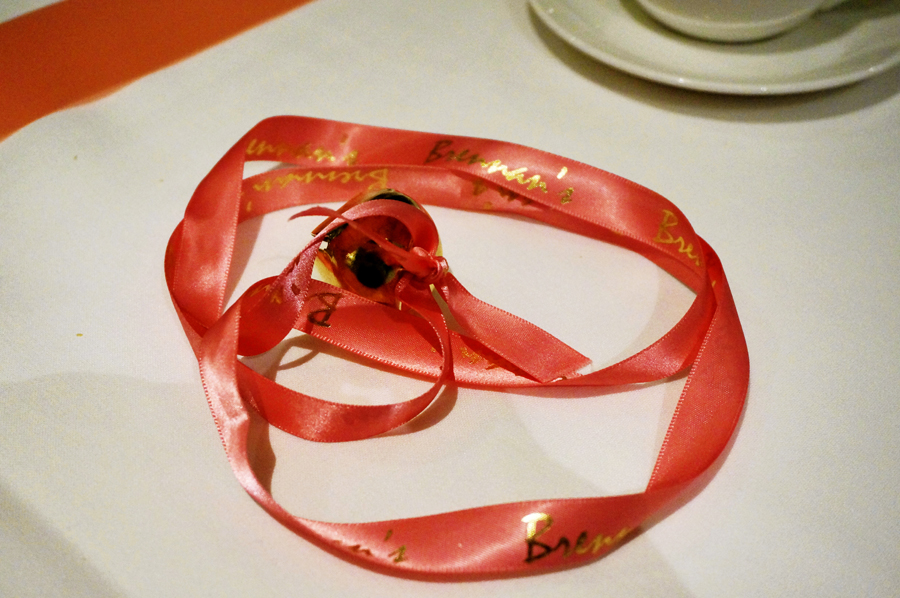 I'm not sure what the provenance of the bell necklaces are, but they were waiting for us at the table and put on us as soon as we were seated! I took these home, trimmed the ribbon, and made them into ornaments for my Christmas tree a few weeks later.
This is unfortunately blurry, but you can get the idea.
We both had eggs Benedict, but Will had the artisanal version. We had sides of bacon and grits.
I had told them it was Will's birthday when we made the reservation, and so after breakfast they brought him this amazing dessert with a collar of cotton candy (with glitter!) and a candle. He also received a gift of a Brennan's apron, which I can confirm he has been using.
After an incredible breakfast experience, we left, maximizing our last bits of this trip before heading back to the airport.
I cannot recommend enough that you have breakfast at Brennan's when you visit New Orleans. It was delicious and special and completely worth our time.
Happy trails!
{ Comments on this entry are closed }