New feature! I have been sucked into the term "realness" from watching too many episodes of RuPaul's Drag Race, RuPaul's Drag U, etc.
You can see the origin of talking about realness in terms of "passing" in this clip from Paris is Burning.
[youtube 0wFG8WsJQvA]
In this instance, realness I'm talking about is encapsulating a look or attitude from another person, culture, situation, etc.  It's a broader definition, but it works for me and let's go with it.
"Just out of the shower with a hangover" realness at the Alexander Wang Spring 2012 show at New York Fashion Week.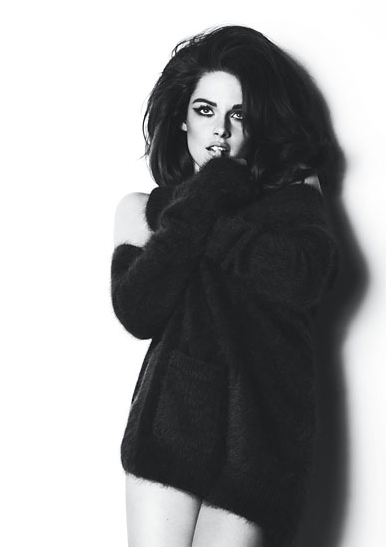 Kristen Stewart looks AMAZING in this month's W Magazine, but as you can see from the picture, she is giving lots of Priscilla Presley realness.  Click here to check out the rest of the photos and an interview with Kristen.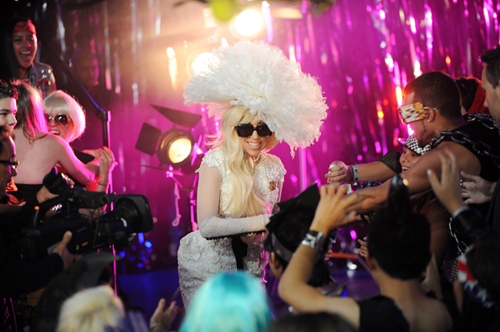 Carnation realness from Lady Gaga.  Come on, look at that hat.  (In all seriousness though, how beautiful does Gaga look here? She looks fabulous with a pale lip and that blond hair, for about a week she looked just beautiful, without distracting from it with her fashion extremes.  I appreciate that part of Gaga too, but I really loved this look.)
Hook it up on Facebook with your suggestions!
{ Comments on this entry are closed }