To see all of my travel posts, click here. All images taken with the Sony NEX-6. (The previous link is an affiliate link, which means I receive a small commission if you make a purchase using this link.)
Will and I have had memberships to The Metropolitan Museum of Art a few times, with lapses in membership here and there. If you live in the NYC area and enjoy museums, it is totally worth it. We can bring in one person each at no additional cost, we don't have to pay for admission, and there are other perks as well. We are pretty low on the membership level, but it is still enough for us to be worthwhile. It is absolutely impossible to get through The Met in one day, so we generally go on Friday when they are open late, pick a section, and spend significant time there. It is one of my favorite things.
Recently, we found out via Facebook that there would be a falconry presentation at The Met Cloisters, a gorgeous museum in its own right, located uptown in Fort Tryon Park. It was brutally hot and humid, particularly for May, but we were not deterred! There were birds to see.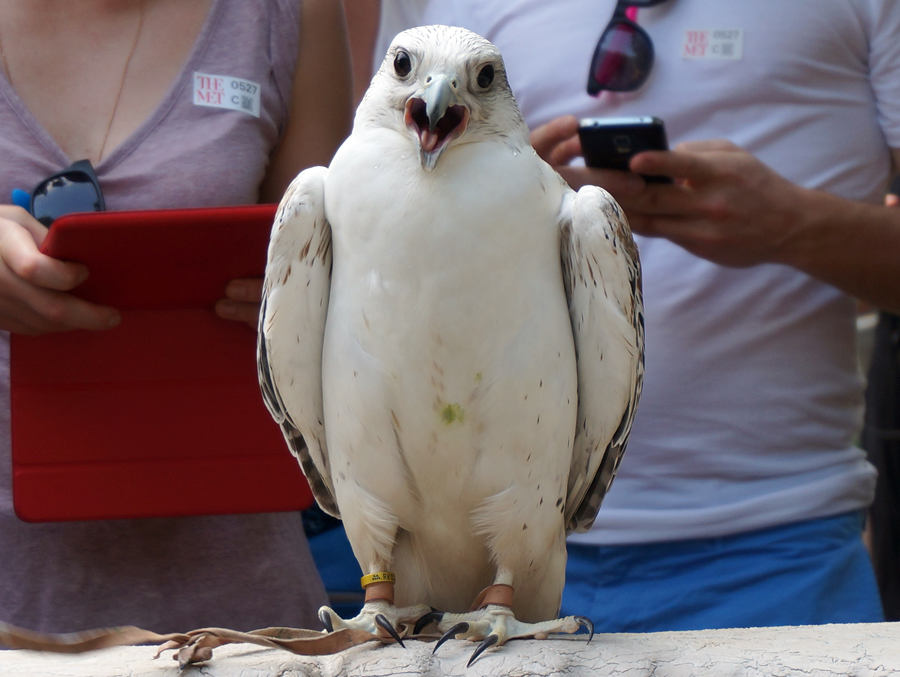 This is the one bird I got close to. We underestimated how many people would come to the falconry presentation.
A small suggestion for a future event of this kind would be to set up a space to sit the creatures down and let everyone take photos, but photos where the backgrounds are not OTHER PEOPLE TAKING PHOTOS. This is intensely frustrating, so many of the photos I took are disappointing because of the people with iPads out in the background. More crowd control and pre-planning would have been brilliant.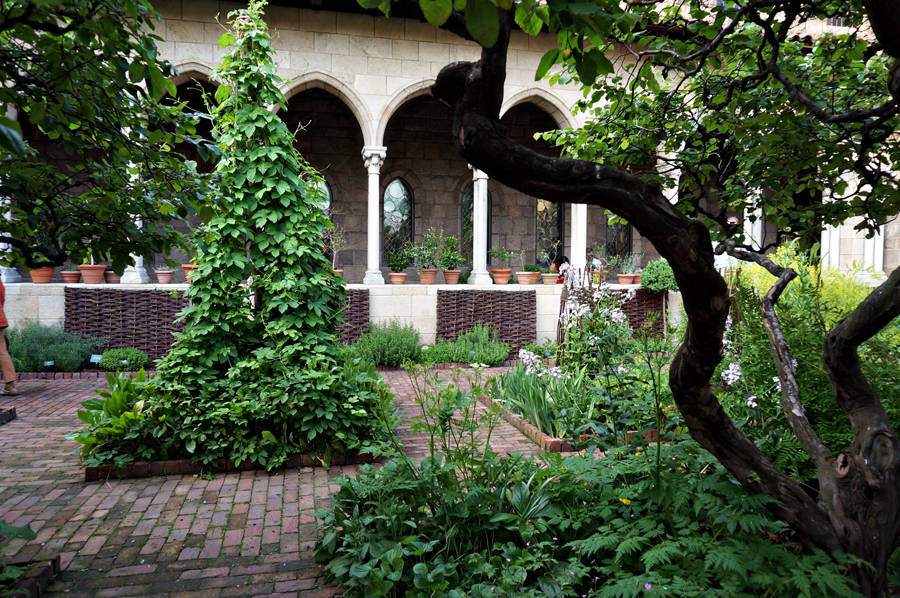 We were in the most beautiful garden.
The museum contains relocated cloisters from different places. You can read more about that on Wikipedia. It is incredibly cohesive.
The particular garden we were in contained a section on poisonous plants and also plants used in witchcraft!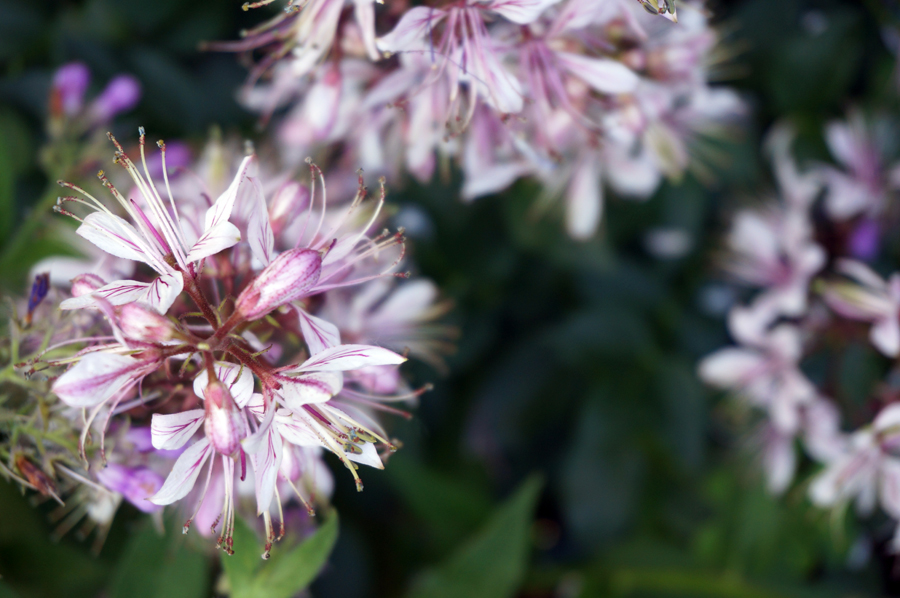 Beautiful flowers were blooming throughout.
The museum has quite a large collection of impressive stained glass.
I particularly love the unicorn tapestries. They were previously owned by John D. Rockefeller.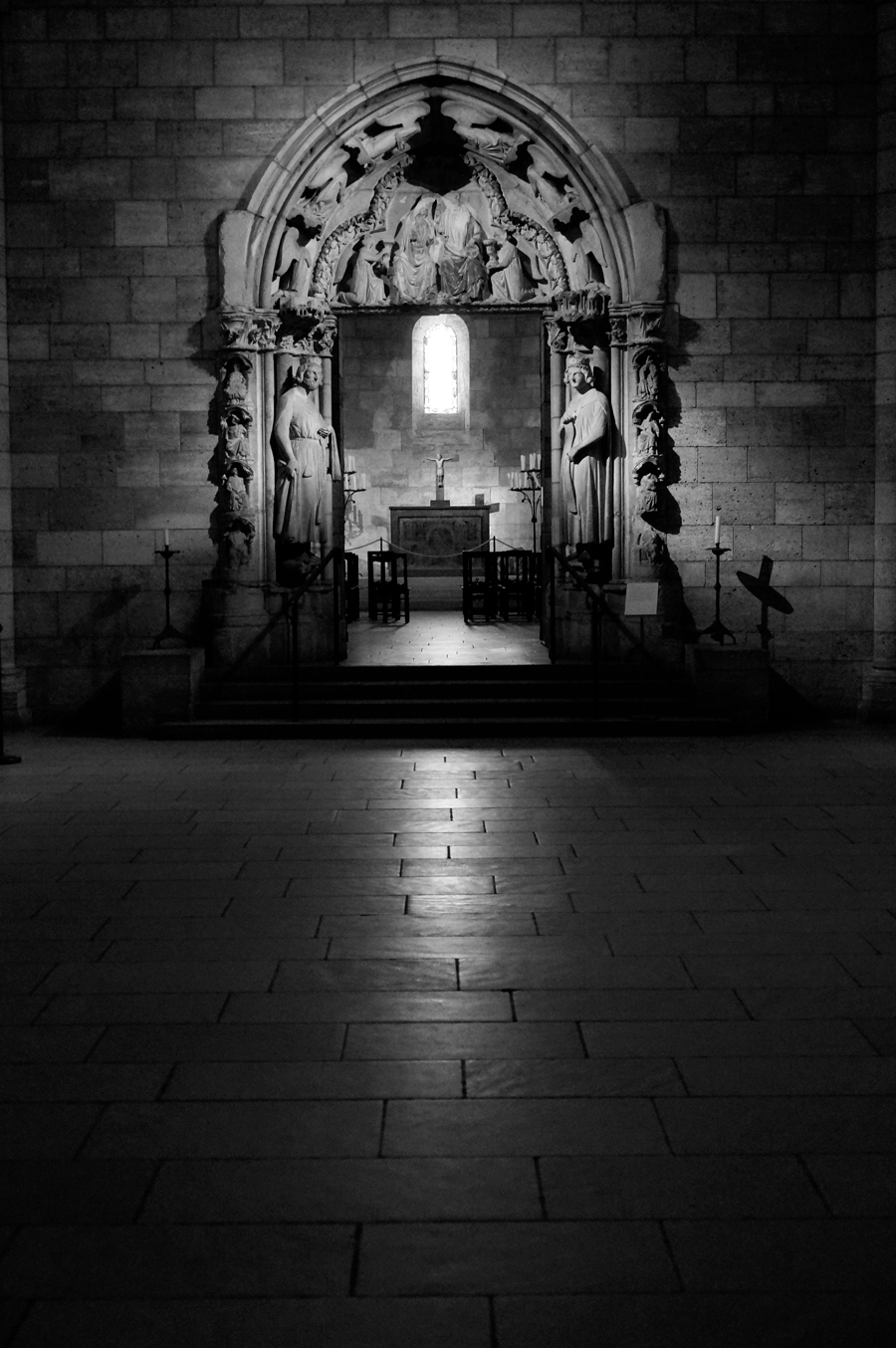 There is certainly no lack of drama at The Cloisters either.
You can view my whole set of images from this day here on Flickr. If you are in the area, I highly suggest a visit to The Met Cloisters. They are open until 8pm on Fridays during the summer.
Save
Save
Save
{ Comments on this entry are closed }