Click here to see all of the previous Polish Project posts.
69. China Glaze Fairy Dust
70. Sally Hansen HD Laser
So, this is a little different. I mostly see the Sally Hansen HD polishes as topcoats for others. However, maybe I'm wrong, especially about Laser.
I started with polishes 61-64 from this previous post.
From index finger down – Fresh Paint Witchcraft, A England Elaine, Essie Velvet Voyeur, and Estee Lauder Berry Desire.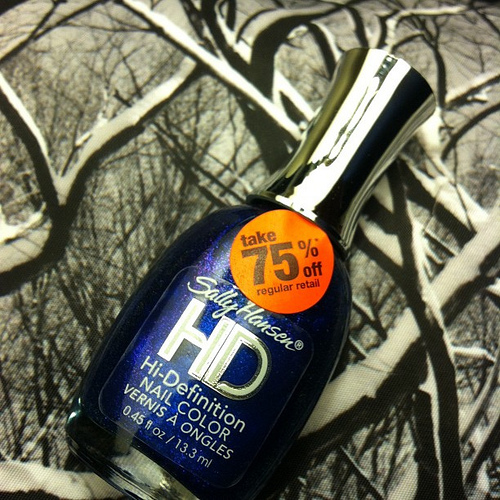 I put a coat of Sally Hansen HD Laser over all of these, and ended up with this result: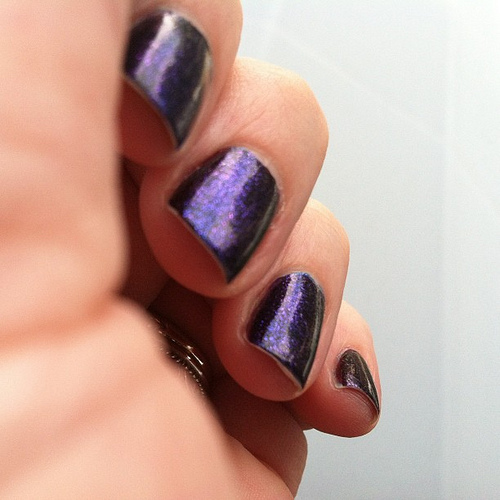 So, Laser basically turned 61-64 into the same polish, even though they were all slightly different. Don't judge my tip wear.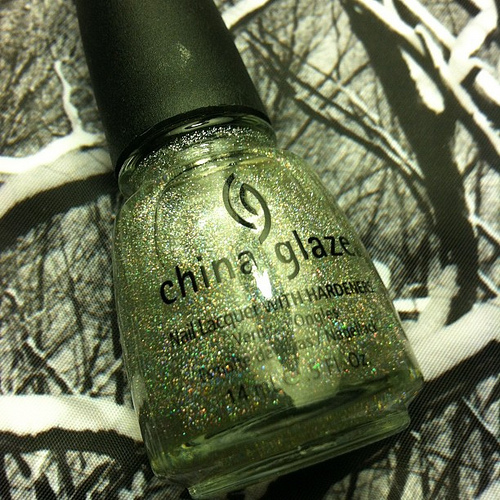 Hmm, Fairy Dust.
I then added a coat of China Glaze's Fairy Dust over the top. I blurred the nails in the picture so you can enjoy the awesome rainbow sparkliness. It's got a scattered holo going on, but the color flash is my favorite.
Thoughts: Sally Hansen HD Laser obliterates dark polishes underneath it. I could do 100 experiments with the HDs to figure out all that they can do. DVD remains my favorite but this one is great too. Fairy Dust was purchased during the freeze period because I was at Sally Beauty for the clearance event and saw it on the shelf and was done for. It's spectacular and I love it so there you go.
Verdict: They both stay, of course.
I'm thinking of some other random posts I'm going to have to do. I think I will use some wheels to do a comparison of all of my random topcoats over black, because I don't think I need to try those on my hands, so I'll work on that soon.
Date night manicure up next.
{ Comments on this entry are closed }