Sights and Sounds #12 already. Time flies when you're posting random videos from the internet.
[youtube M3Lqg-46mDo]
I forgot to share the "dance version" of Britney's new video for "Till the World Ends."
Speaking of Britney dancing, her upcoming tourmate Nicki Minaj loves some wigs, and the MTV Buzzworthy blog is serving up a gallery of her greatest hair hits.
Dear Adam Lambert,
No.
Love, Jamie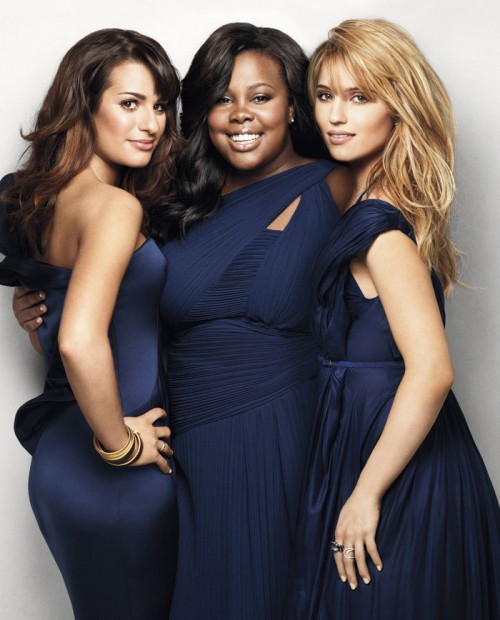 Glee girls on the cover of Marie Claire. Love that Amber Riley made it, but would love to see Jenna Ushkowitz, Naya Rivera and Heather Morris as well.
[youtube JnCiTSzYHRM]
This kid is my hero.  Dancing right there in the Apple store, my favorite bit is when he turns around and dances at the girls behind him like "HEY" as opposed to being embarrassed about it.
{ Comments on this entry are closed }