Click here to see all of the previous Polish Project posts.
151. Revlon Emerald
38. Sally Hansen Spectrum (retesting)
152. Wet 'n Wild Hollywood Walk of Fame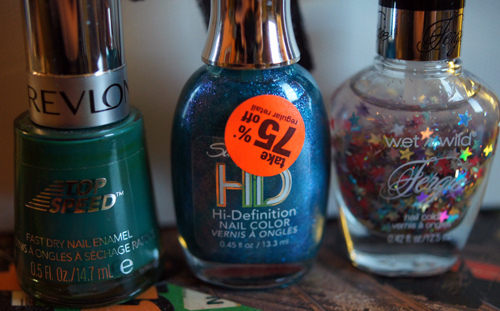 Revlon Emerald, Sally Hansen Spectrum, Wet 'n Wild Hollywood Walk of Fame.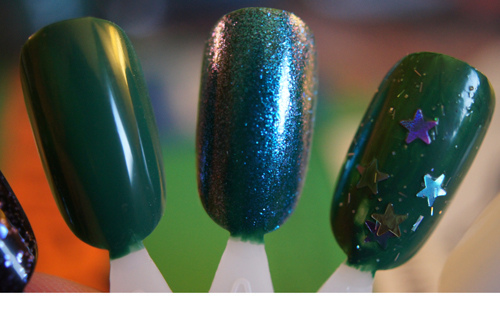 Thoughts: Somehow I missed Emerald when I was testing the green polishes. It is similar to Don't Mess with OPI but I love green so much that I don't care. I threw the Spectrum over another test of Emerald because Spectrum is always good times. Hollywood Walk of Fame is a pain. Obviously I bought it because it has stars in it. Well, they do not apply so well.
Verdict: Everyone gets to stay. I don't have an exact dupe for Emerald and I love green so it stays. I already loved Spectrum. The HWoF stars are annoying, but I can manually apply them when I really need stars.
{ Comments on this entry are closed }