I'm very into brands that find a way to give to someone else because of a purchase made. Warby Parker is one of the brands that has discovered that 1, people like not overpaying for glasses and 2, it's even better when a purchase I would make anyway benefits someone else. In this instance, someone in need gets a pair of glasses too.
DonorsChoose.org is a wonderful idea that allows teachers in public schools to submit microfunding requests. They are vetted by the site and then launched. Here are the DC FAQs.
You can see a pair of sunglasses on both Charles and Mindy above, these are the new Gardner sunglasses – and in addition to the pair of glasses that WP would already be donating to a person in need, $30 will go to DonorsChoose.org – and the customer gets to choose which project they want to support. It's a win-win-win-win situation.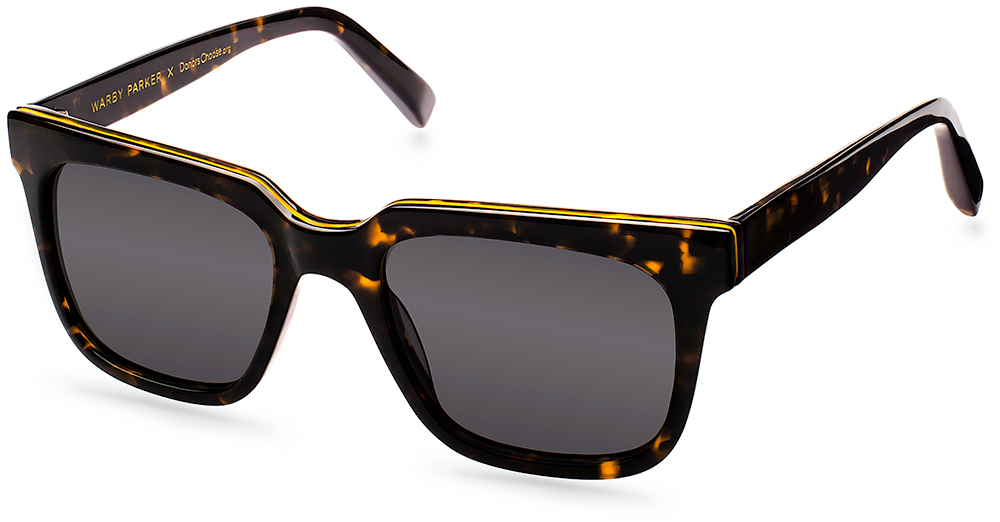 From Warby Parker:
Both Warby Parker and DonorsChoose.org are steeped in the idea of empowering consumers to make smart choices for a larger purpose. With this in mind, we designed one of our most flattering sunglasses yet, the Gardner. The angular shape—detailed with a school bus yellow-inspired line—universally suits teachers' pets, playground rascals, and even comedy writers, like DonorsChoose.org supporter Mindy Kaling.

Kaling first donated after soliciting charity suggestions on Twitter to celebrate her birthday. DonorsChoose.org caught her eye because, she says, "You're making an impact directly to a small group of people and really tangibly and quickly changing their lives. You don't have the feeling like 'Oh, I want to help, but there's so much bureaucratic stuff between me and actually helping.'"
This collaboration launches TODAY on WarbyParker.com. If you're looking for sunglasses, look no further, and check them out here.
{ Comments on this entry are closed }