This post is for my friend Kelly and her dog, Mini.  Mini is a dachshund and a troublemaker.  Here's a great photo that my husband took of Mini (the photo is a screenshot of the photo in a frame on Kelly's wall, from Time Out New York).

For anyone who isn't familiar with the breed, here's the Wikipedia page.  In addition, there's a whole page on dachshunds on the AKC website.
Anyway, I immediately thought of Kelly when I saw these  items on Etsy.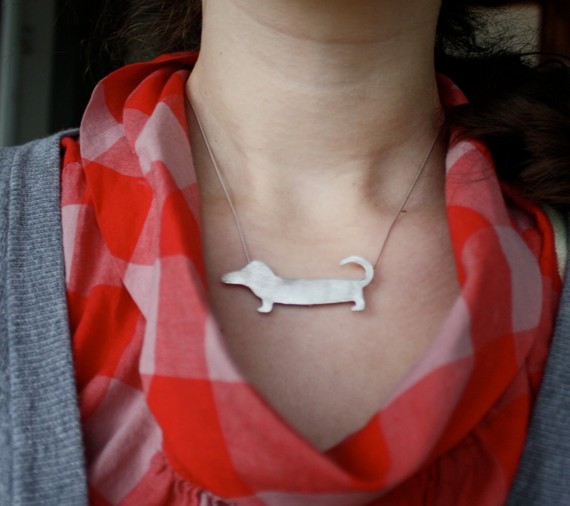 These items are both from Etsy seller luckyduct.
The necklace is available for $86 and the ring is available for $74.
{ Comments on this entry are closed }