Click here to see all of the previous Polish Project posts.
96. A England Tristam
97. A England Lady of the Lake
A England Tristam nail polish.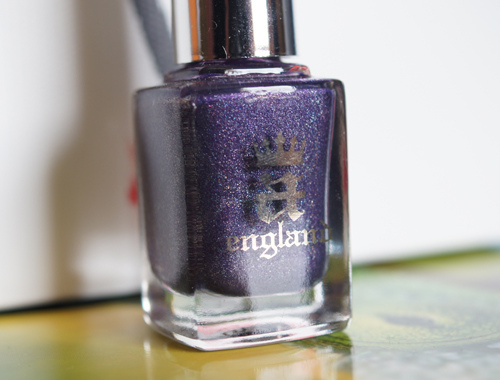 A England Lady of the Lake nail polish.
I wore Tristam after Lady of the Lake but it's first in the list. I only took an Instagram shot because it is pretty identical in formula and wear to Lady of the Lake. This is Tristam after something like 3 or 4 days, and you can see the little bit of tip wear, and THAT WAS IT.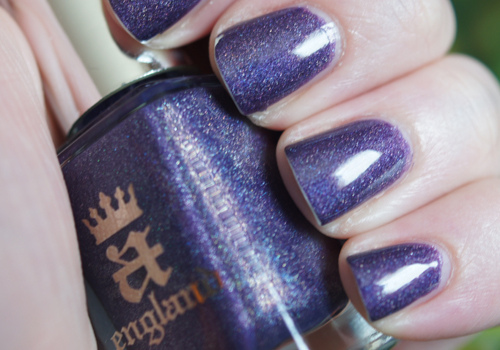 Here is Lady of the Lake, also after a few days of wear. Still gorgeous with holo and purple and fabulousness.
Thoughts: These are amazing and I just asked my Facebook friends to name their top 5 desert island nail polishes. I think these both would be on my list, and I will have to figure out the rest. Seriously, they are expensive, but if you are a fan of A England on Facebook, eventually you will probably hit a sale. I got these for about $9 each on sale.
Verdict: OBVIOUSLY keeping them both, they are really fantastic.
{ Comments on this entry are closed }