Here are all of the other Instagram Roundups!
We continue our travel through South Dakota, the day after James and Sara's wedding, during which we were both partied out.
We pulled off of the interstate to look at windmills and I stopped to photograph baby cows. It was about 1pm on Sunday, and we didn't have a single vehicle pass in the 10 minutes we were there.
We then got closer to the windmills. They were beautiful, and the sound was amazing.
Here's the hat I talked about buying in last week's post. Here we are at the Missouri River crossing.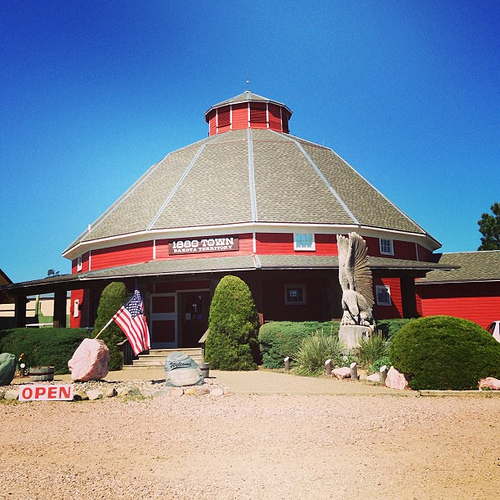 It was a lot of driving,so when we saw 1880 Town, we had to stop. I took photos with my real camera and not my phone, so I'll share those later.
Stopped at Wall Drug too, which is amazing and I could have probably spent a whole day there.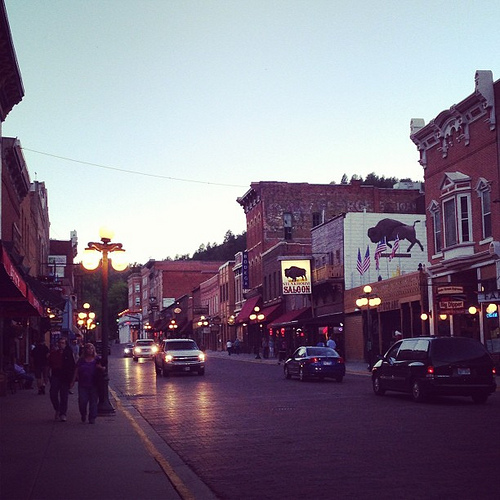 We finally made it to our day 1 destination, Deadwood. We had dinner and lost money on slots before going to sleep.
After a disappointing breakfast, we drove on a Scenic Byway in the Black Hills National Forest. Again, I took most of my pictures with my real camera, but here's one. It was stunning view after stunning view.
Here's a Vine of the image above:
After lunch and some downtime, we decided to make the drive to
Devils Tower
in Wyoming. Here we are on the approach.
Selfie at Devils Tower. It was absolutely beautiful, and we spent time watching people climbing it, who were clearly insane.
More from our trip next week!
{ Comments on this entry are closed }