Sights and sounds for this week!
First up, the audio recording of the big Glee halftime number. No, not the terrible halftime show on the actual Superbowl, the superior one that was put on later on Glee.  That show has been a little up and down but that number was STELLAR.  It's a mashup of "Thriller" and the Yeah Yeah Yeahs' "Heads Will Roll" and I really enjoyed it.
[youtube QcxWnBryoJQ]
You can watch the full post-Superbowl episode of Glee here.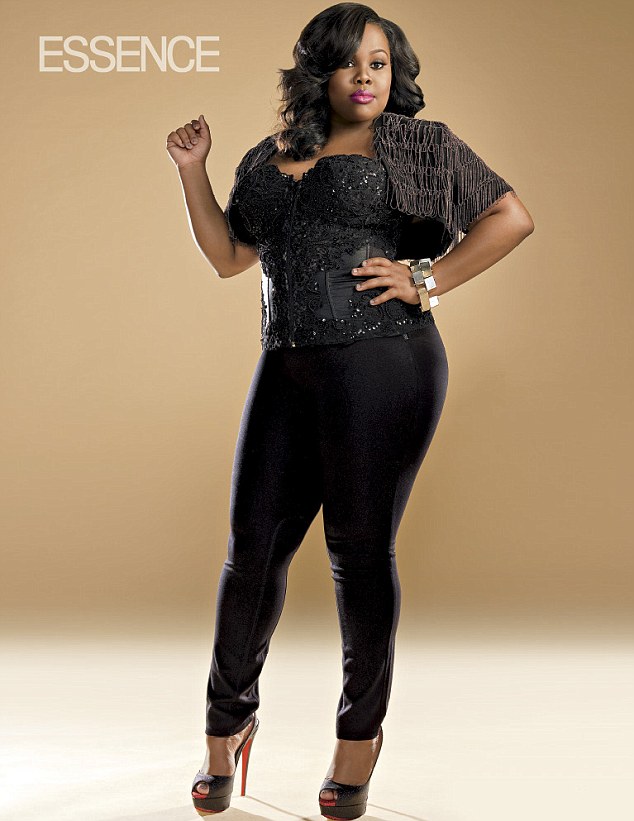 Speaking of Glee, Amber Riley looks fierce in this photo from Essence!
I really enjoyed Adele's first album, and you can listen to her new album in full on NPR.
[youtube tM3s37fZZts]
Outtakes from the Mini Darth Vader Volkswagen commercial! I love that kid so much.
[youtube kAG39jKi0lI]
My Uncle John sent me this video. Seeing as me and my Blackberry are always in a fight these days, I enjoyed it.
These kinds of things always make me feel better about myself in pictures.  This does look like less work than I've seen on other people though.
Grammys are on on tonight! I'm excited to see Lady Gaga perform her new song:
[youtube E2_U9ulJWQ]
Have a good week everyone!
{ Comments on this entry are closed }