I haven't done a product pick in a while! As part of the editorial calendar I'm trying to stick with, Fridays will be related to products – reviews, discussion, etc.
I have been using the Organix Moroccan Argan Oil Intense Moisturizing Treatment since I bought it, and it has been continuously enjoyable. Earlier this week, I was in Harmon looking to buy another jar (tub?) and happened upon something else from Organix.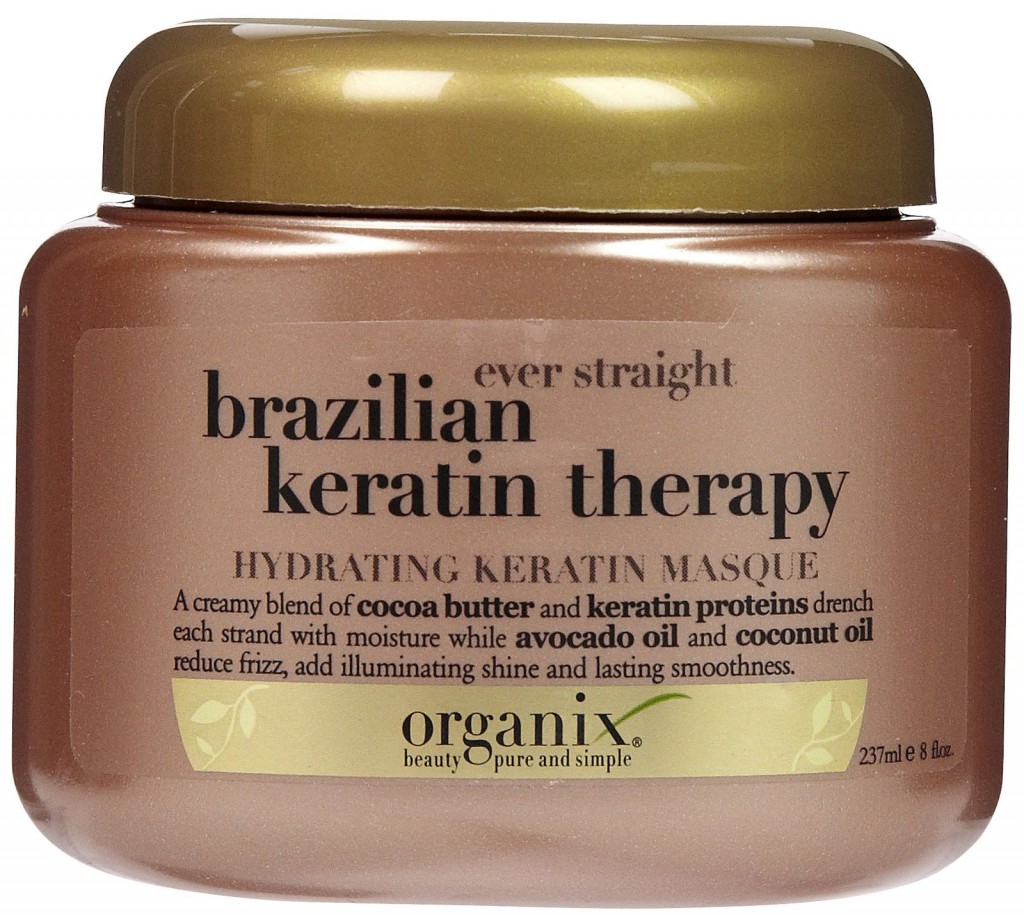 This is the Organix Ever Straight Brazilian Keratin Therapy Hydrating Keratin Masque. Did you get all of that?
Here's the back of the tub. It is meant to "transform your hair into silky smooth locks with this exclusive blend of coconut oil, rich keratin proteins, avocado oil and cocoa butter."
After a single use, I have to say that my hair is not completely transformed. However, I am quite pleased with the results I have. My hair is super soft and was less frizzy after my haphazard blowdrying. (I wash and blowdry, then use the flat iron.) Also, the scent is vastly superior to the Moroccan Oil treatment. It smells delicious. I will give it credit for additional shine too, my hair does look pretty shiny today. As mentioned, softness is also apparent, but it is similar to the effect of the Moroccan Oil Moisturizing Treatment.
So, thumbs up for sure, but I don't feel the need to replace the other one, as it has been quite effective. I may end up changing to this version solely for the scent factor.
Both of these products are available for $6.99 at Harmon, and for about $4 more from Amazon. (Links to Amazon pages included in this post.)
{ Comments on this entry are closed }