Ametrine Jewelry from JTV
Hello, my name is Jamie, and I watch Jewelry Television.  I don't know if this is available everywhere, but I have been enjoying watching the passionate JTV hosts do their thing for years, especially my girls Dawn and Mandy, they are amazing.
This all stems from my rough gemstone collection that I had when I was a kid and that I really hope that is in the boxes somewhere at Mom and Dad's house. I love weird random gemstones that aren't what everyone is used to, and JTV is wonderful for introducing rare, lesser-known gemstones that are still priced really well because the demand isn't nearly as high for them. Diamonds are way easier to get than tanzanite, but everyone has been paying way more for diamonds because the demand has been high for years and years.
Anyway, something I saw recently reminded me that I do not have any jewelry featuring ametrine, and I really want some.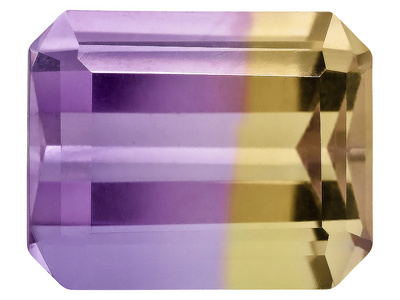 Cool, right? This stone is on clearance for $34.99.
Ametrine is a color-zoned variety of quartz that, as its name suggests, is actually half amethyst and half citrine that are believed to "grow" side by side in nature. How the two actually form next to each other as they do is still a bit of a mystery, but the differences in color are believed to be the result of the presence of iron in different states of oxidation from heat.
This one is a specialty cut – also awesome. This one is available for $79.99.
I could go on and on about how cool gemstones are, how amazing it is to think about this pretty rock that was formed under specific conditions, millions of years ago, and now it's on my finger or in these earrings. That's insane!
Let's move on to look at jewelry.
Mandiore Ametrine, Brazilian Citrine, Amethyst And White Topaz 1.90ctw Sterling Pendant With Chain, $59.99.

I am generally not into yellow gold, but this is a stone that works really well with it. Mandiore Ametrine 7.50ct Rectangular Octagonal Concave Cut With Diamond .15ctw 10k Yellow Gold Ring, $229.56.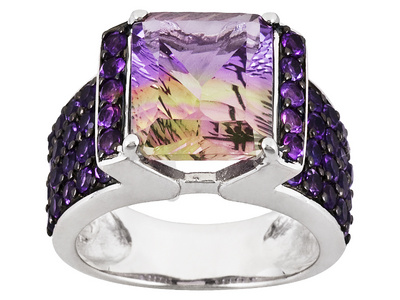 The center stone here is a specialty cut that is just really interesting and makes this a standout for me. Plus, the surrounding amethysts are really rich in color. Mandiore Ametrine Pineapple Cut And Brazilian Amethyst 6.90ctw Sterling Silver Ring, $119.99.
This one is a little less bold than the last one, without a specialty cut, but still has beautiful amethysts included as well. Mandiore Ametrine, Brazilian Amethyst And Diamond Accent 6.18ctw Sterling Silver Ring, $119.99.
I really want this pendant. A lot. Mandiore Ametrine, Brazilian Amethyst And Diamond Accent 5.96ctw Sterling Silver Pendant, $99.99.
The ametrine in this ring is less impressive, which is helped by the choice to emphasize the color change with the other stones in the setting. However, I like the overall setting quite a lot. Mandiore Ametrine, Citrine And Amethyst 3.93ctw Sterling Silver Ring, $79.99.
Question of the day! What's your favorite gemstone? Share it in the comments.
{ Comments on this entry are closed }