Click here for all Formula One-related posts on JamieSanford.com.
Be sure to check the Formula One wiki for more complete results, or visit Planet F1.
Photos are from Planet F1 unless otherwise noted.
Foggy Friday at Circuit of the Americas, just outside of Austin.
This is Heikki Kovalainen, the driver taking Kimi Raikkonen's place since Kimi decided to get some back surgery and not race for Lotus for the rest of the season. Could Kimi's back have waited? We will likely never know.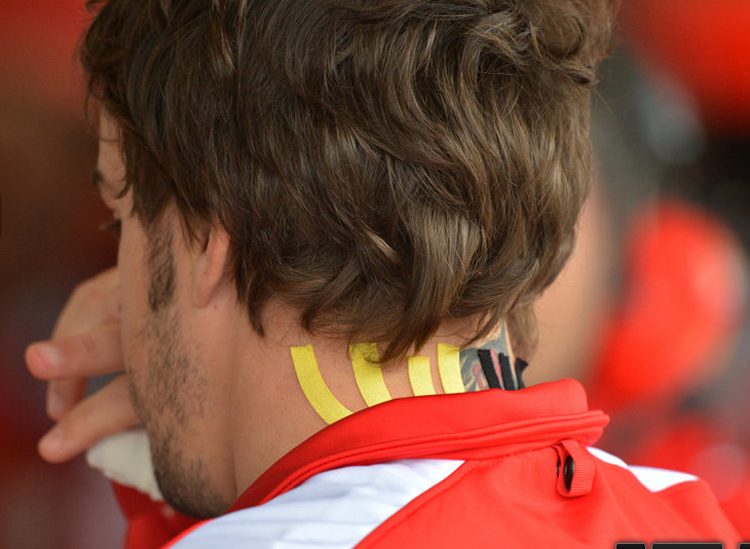 Fernando Alonso was covered in medical tape to try and help him with his back injury from a few weeks back. I'm hoping he feels better next week in Brazil.
Many props to the Texas circuit, it is pretty amazing. In the back there is a 250-foot-high observation deck.
Vettel eked out Mark Webber for pole position, again, and Romain Grosjean managed P3, again.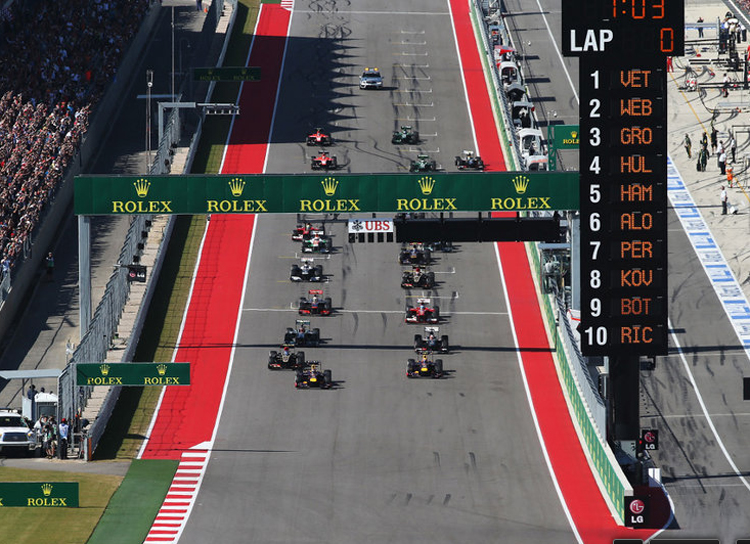 Vettel jumped at the start again (he did not JUMP the start, that is cheating, he just went really fast, like usual), I think he led all but 2-3 laps of the race due to pit stops. Lewis Hamilton got a great start and moved up 2 spots right away.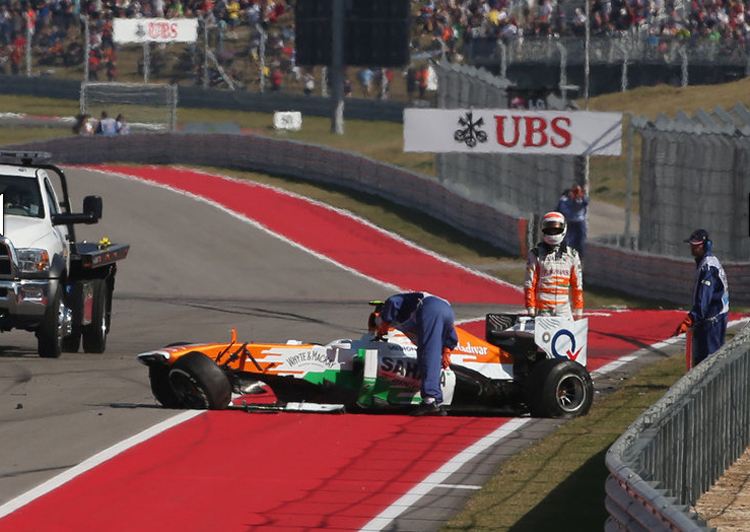 Adrian Sutil bumped another car and ended his race at the end of turn 1, during lap 1. No word on whether or not he has a spot in Formula One for 2014.
Nico Hulkenberg continued his ass-kicking season, going P4 in qualifying and finishing 6th, giving the Sauber team great points. He has not confirmed his seat for 2014 but says he would consider staying at Sauber. He really should be with one of the bigger teams though, he is fantastic.
Vettel in the lead, whatever. What I love about this image is that you can see the crazy elevation change right after the start/finish line.
Vettel wins his 8th in a row, Grosjean is second, and Webber is third. No comment on this photo?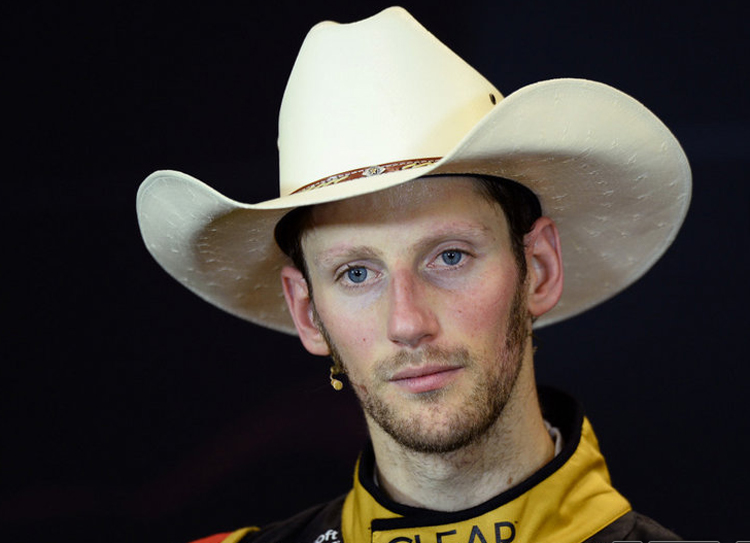 I have to end on this amazing look at Romain Grosjean in a cowboy hat, which just looks WRONG. Also, look at the patchy facial hair! I'm pretty sure this is a Formula One driver symptom. That doesn't explain why he has no eyebrows though.
Next weekend is the last race of the year, in Brazil. This season has become slightly boring overall, with little to no change recently in the top finishers. Hopefully next year's ugly cars make for some variety.
{ Comments on this entry are closed }