56. Charlie's Angels (available for streaming via Netflix and Amazon)
Here's the trailer for Charlie's Angels.
[youtube yBVM-oXoYaQ]
Charlie's Angels was one in a slew of TV shows turned into movies happening in the late 90s and onward.  However, it was actually enjoyable, so it was better than many of its contemporaries.  Starring Drew Barrymore, Cameron Diaz and Lucy Liu, Charlie's "angels" are a crimefighting team working for a private investigation firm backed by an anonymous millionaire named Charlie.
So, the premise is obviously based in a realistic scenario.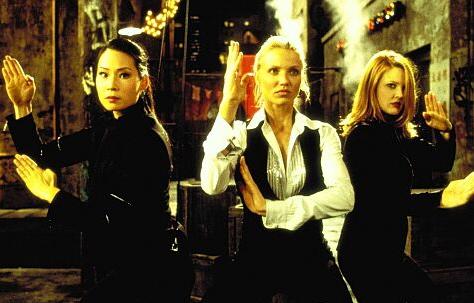 This is a fun, girl-power type of movie – but for both genders because the girls also happen to be hot.
Lots of action and good performances by the supporting cast including Bill Murray, Sam Rockwell, Crispin Glover and a personal favorite of mine, Tim Curry.  Charlie's Angels is a remake that surpassed my original experience with the TV show.
Charlie's Angels is available on DVD from Amazon for $6.73.
{ Comments on this entry are closed }