To see all of my travel posts, click here.
All images taken with the Sony NEX-6.
After dinner at 82 Queen, we walked past the Savannah Bee Company. I was devastated that we were too late to shop, since it was so exciting. We are very big fans of honey and all of its variety, it is a wonderful pairing with our love of cheese. Luckily, we steered back that way the next morning while we were exploring the historic district of Charleston and were able to visit.
The store is beautiful inside, a combination of charming design and lovely products.
The tiny door!
The amount of products that result from a mutually-beneficial relationship with bees is wonderful and fascinating.
The Savannah Bee Company does make many products of their own, but they also have other bee-centric products.
Honey gear behind the HONEY TASTING BAR! We tried a number of different types of honey, and again, if you haven't done this, I highly suggest it. Different honeys from different bees that were exposed to different plants are incredibly varied!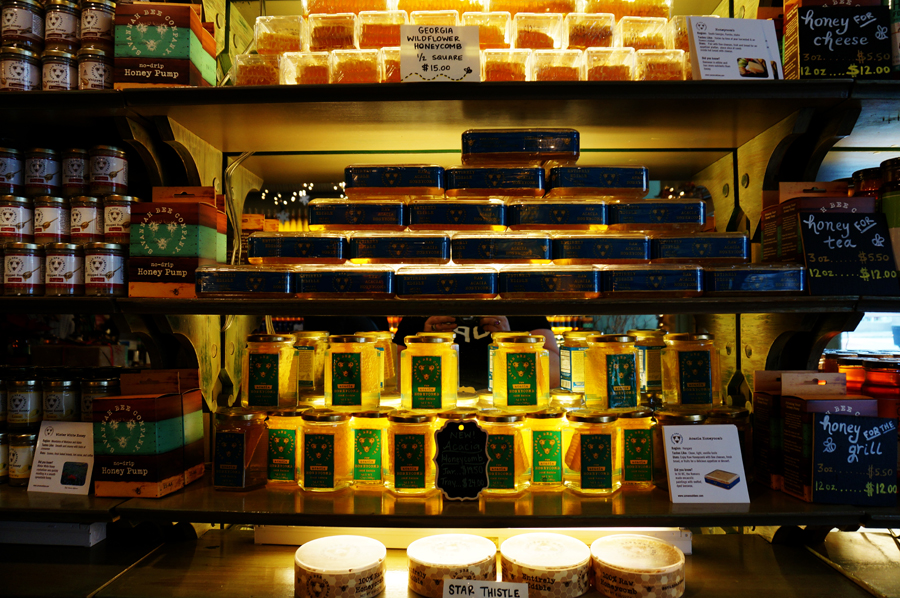 The perfect lighting.
I didn't even know where to look first. How beautiful is this display?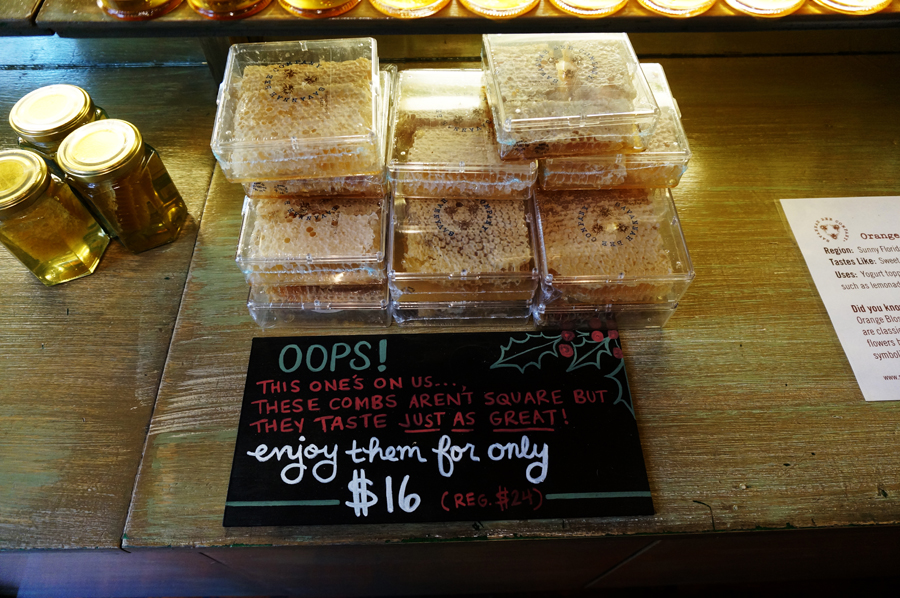 Remember when I mentioned about charming design? Part of that is putting humanity into the store. Handwritten signs, and the honesty on the sign for the "not square" honeycombs all add to the happy feeling I had in this store.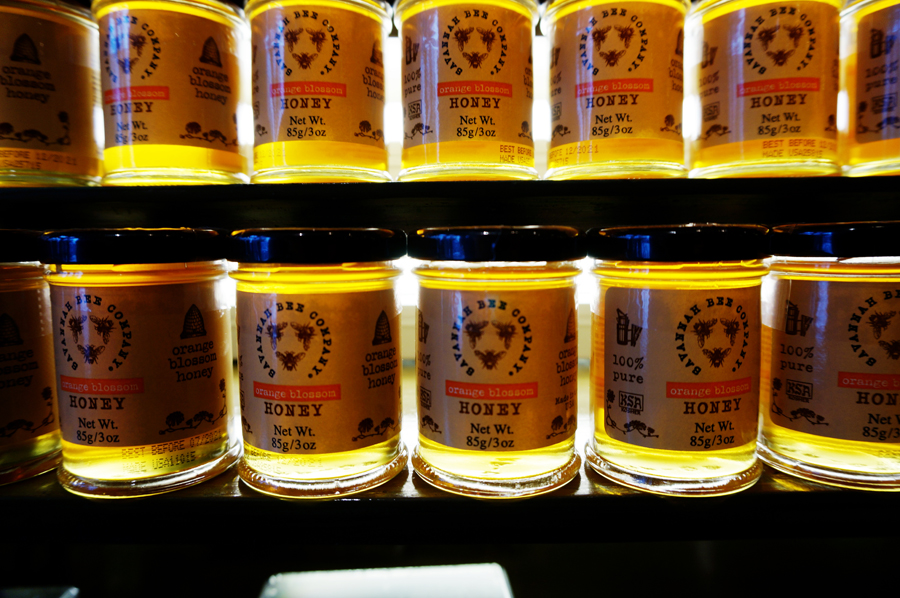 Thumbs up for their branding and packaging.
Just more honey photos, because I couldn't stop!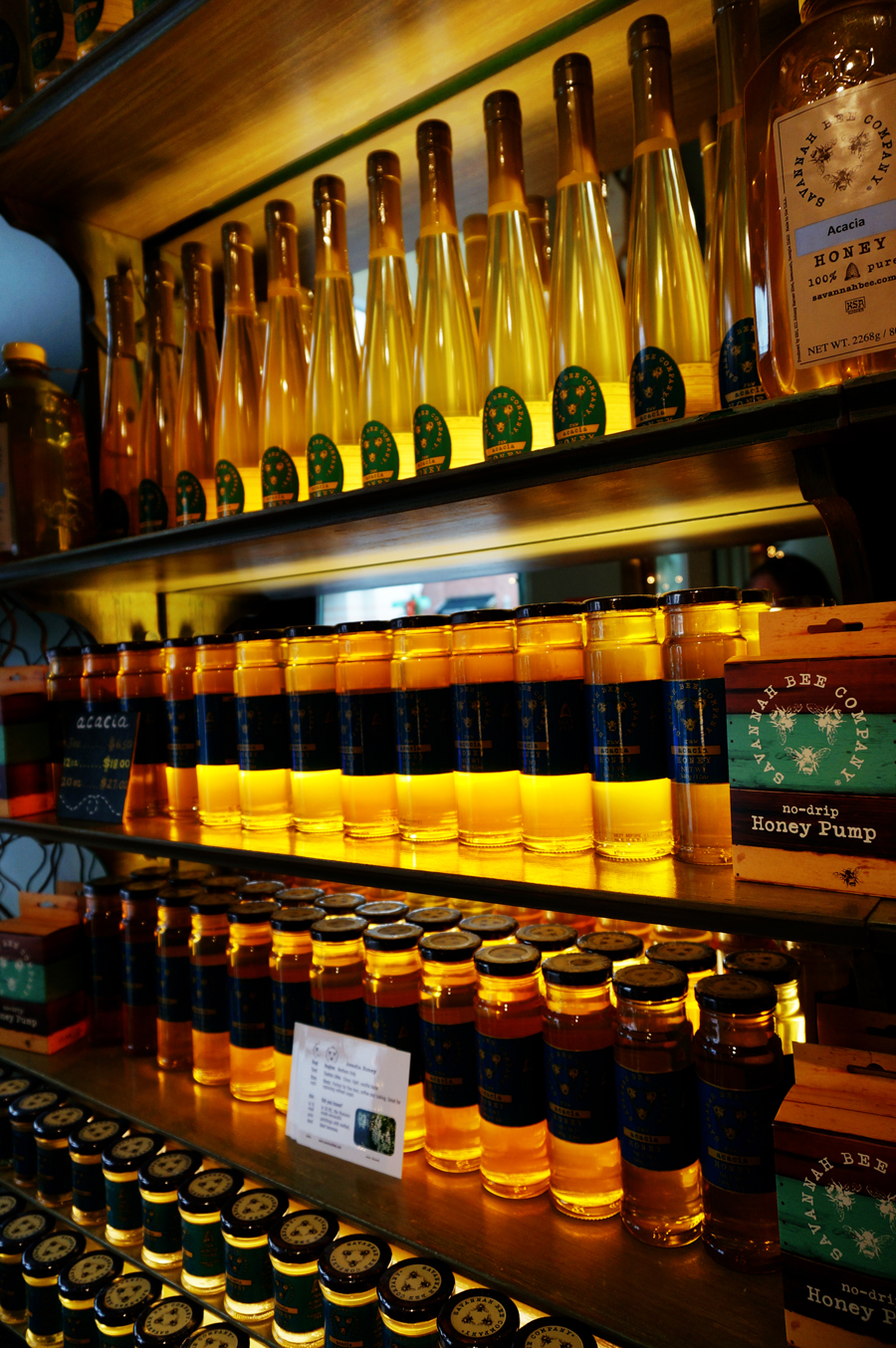 The different shapes of the different bottles also added to the visual impact. I especially like the tall and skinny large bottles.
Naturally, the window was decorated beautifully as well.
I recommend stopping in at one of the Savannah Bee Company locations whenever you get a chance.
{ Comments on this entry are closed }