Click here for all Formula One-related posts on JamieSanford.com.
Be sure to check the Formula One wiki for more complete results, or visit Planet F1.
Photos are from Planet F1 unless otherwise noted.
Great shot of Lewis Hamilton and Nico Rosberg. I'm pretty sure their relationship has not been reduced to slapping just yet.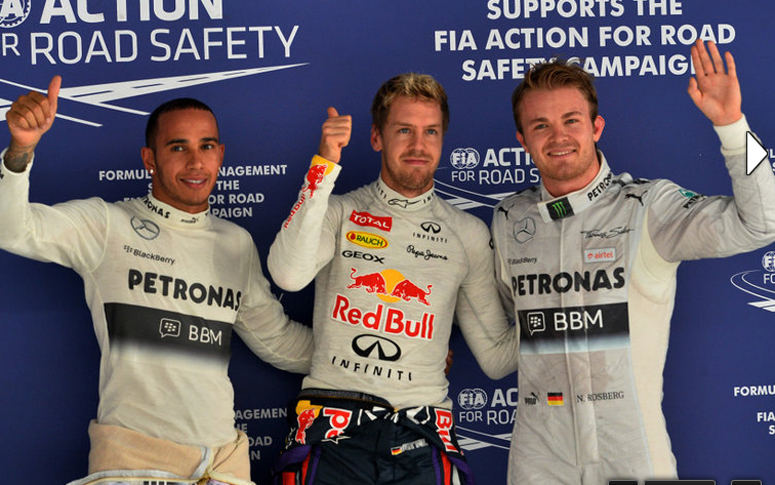 Nico and Lewis were fast in qualifying, but not faster than Sebastian Vettel, who managed pole position, again. He only had to finish the grand prix in 5th position or higher to clinch the driver's championship.
…and Mark Webber looks pissed for a reason. He was doing so well in the race, behind Vettel in 2nd, and the team told him to pull over and turn the car off. Apparently something about the alternator. He was mad. I was too.
Skipping ahead, Vettel won the race and the championship. After his cooldown lap, he did donuts with a $20 million dollar car, in front of the grandstands. He was reprimanded for that later.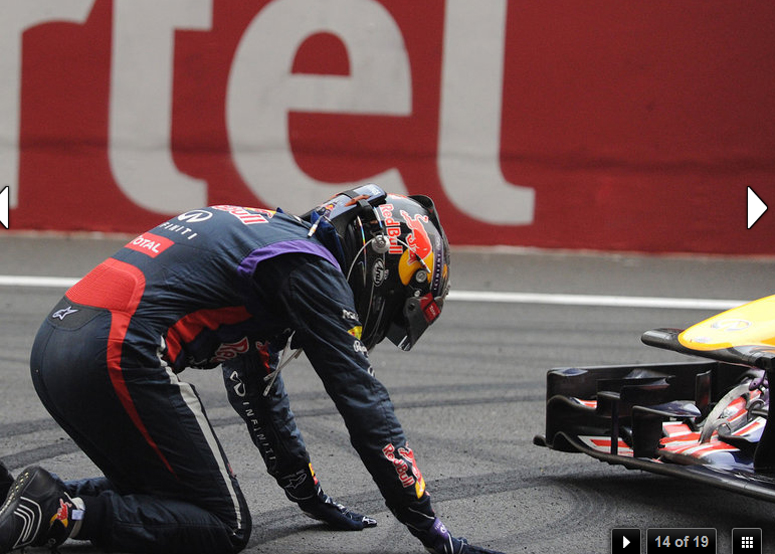 Vettel also gave love to the car when he got out. You can see the rubber he left on the track there too.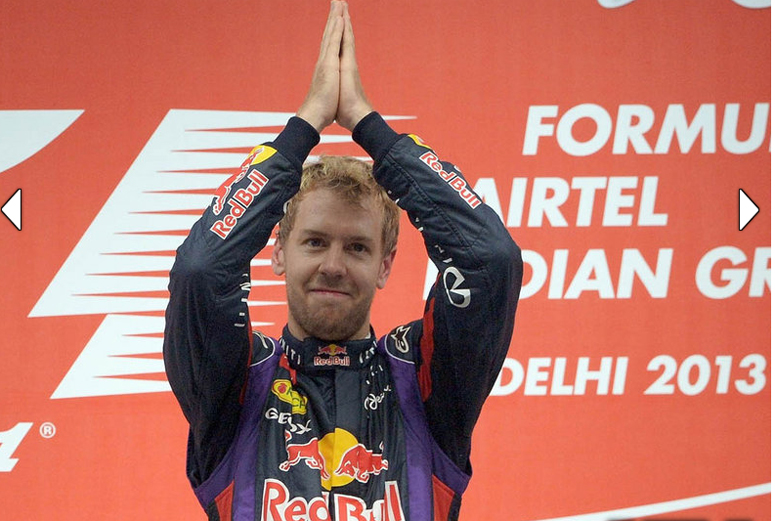 Here's my thoughts on Vettel right now. Yes, he's a great driver. He also has the fastest car, so that isn't hurting. However, he has acted mostly like a child all season, holding his stupid finger up, not respecting his teammate, and all the while acting like he absolutely deserved to be the king of Red Bull. Maybe that is true, but as my Nan says, you catch more flies with honey. If Vettel had acted more gracious throughout the season, I think he would be getting booed a lot less. He was quite emotional after the race, and even said on Twitter that he was crying. I think I would be a much bigger fan of his if I felt this level of excitement and emotion from him more often. Also, please dude, stop with the finger. Just throw your hands up and go with that.
Yes, it was Vettel's day, but Romain Grosjean managed to jump from 17th on the grid to a 3rd place podium finish, which was awesome.
Three races left, but less exciting now that the championship is already won. Hopefully they will be lots of fun to watch.
{ Comments on this entry are closed }