To see all of my photography posts, click here.
Will really likes trains, so I try and take him to as many interesting train things as I can. This trip was a surprise, and included the Railroad Museum of Pennsylvania, a train ride, and a stay in the Red Caboose Motel! All images taken with the Sony NEX-6.
I took some photos of one of my top 5 estate sale purchases while we were gone – meet the Amelia Earhart carry-on bag.
Here is the door to our room, cabin #1!
I really appreciated that the wheel there matched one of my all-time favorite estate sale purchases, and one of the best deals ever.
Look at how shiny the zipper is, and the general amazingness of the condition of the faux leather. I found this bag in what is called a "digger" – a house FULL of stuff that makes you work to find treasures. I saw this color peeking out in a pile of bags, and once I realized it was still tagged and unused, I knew I wanted it.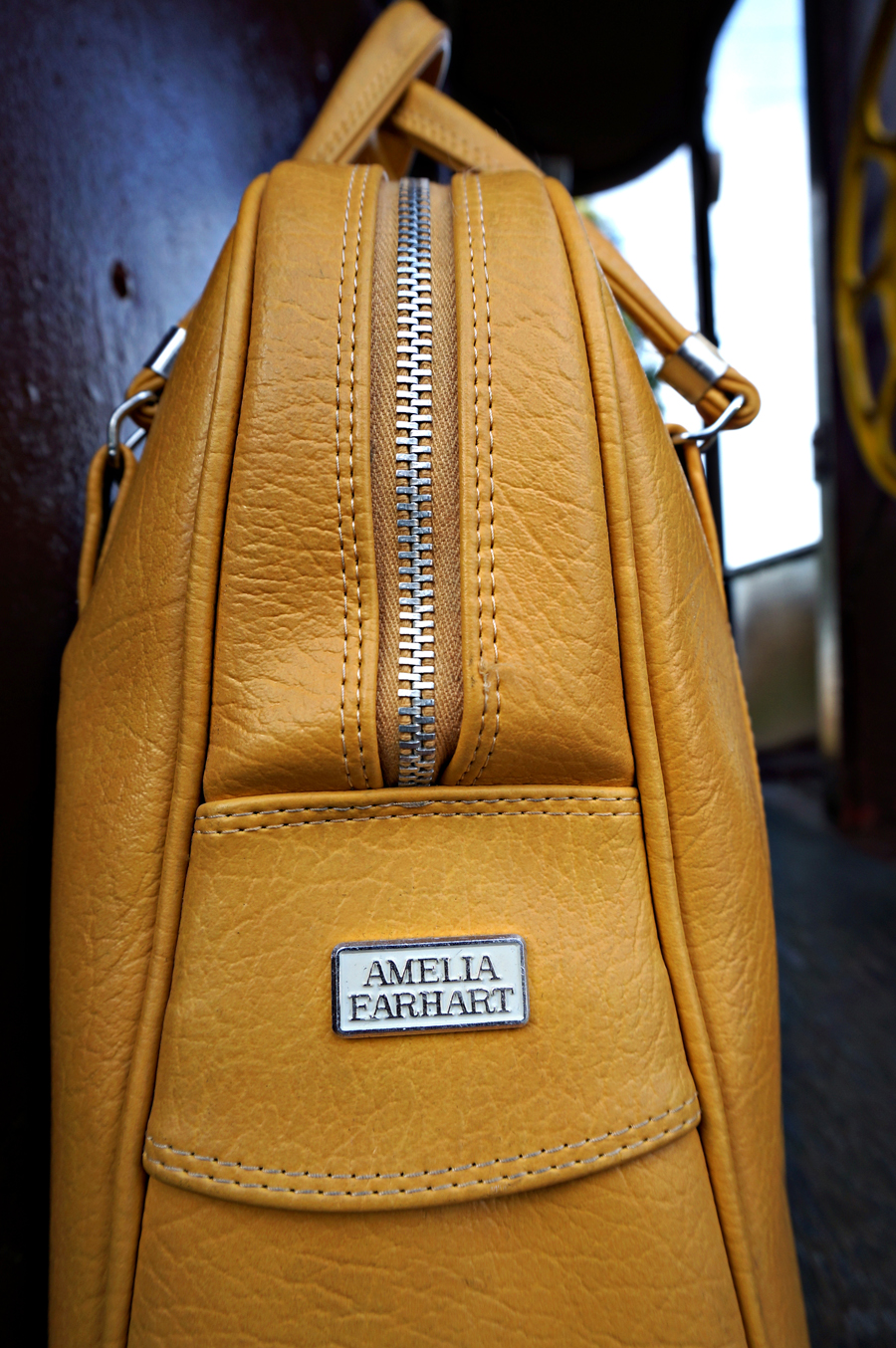 I also paid $2 for this bag. It was crazy. I later found out that this series of luggage branded with her name was produced in the 50s and 60s for the Baltimore Luggage Company. This bag held everything we needed for an overnight stay. (Here's one in green on Etsy.)
I have another estate sale find that I will feature soon on the blog.
{ Comments on this entry are closed }