How had I missed this? Dr. Martens x Swarovski?!  I have professed my love for DMs on this site before, particularly the wingtips I bought when I was about 15. (You definitely want to click that link and check out those shoes by the way, they are busted and amazing.)
So anyway, I finally caught wind of my dream combination of leather and sparkly crystals, so here we go with reviewing the collection and deciding which pair I want the most.
So this is Swarovski 1, and it's the most basic of the bunch. The upper is made of Italian calf leather and patent leather. The leather looks buttery in the photograph so I have high hopes for it in person. However, I think if I'm going to get anything from this collection, I need them to sparkle. Swarovski 1 is available for $125.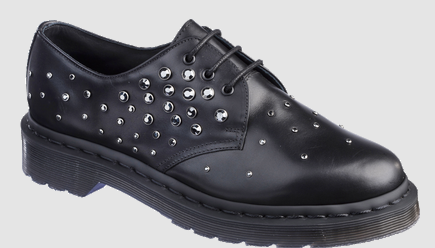 This is better! Swarovski 2 loses the patent leather toe cap, and adds cute little Swarovski crystals sprinkled throughout.
What I think I really want is these shoes, with a toe cap covered in crystals. That would be amazing, since I generally wear my Docs with jeans, and only the toes stick out.
Anyway, Swarovski 2 is available for $275.
Boots! This is some classic Dr. Martens realness with some sparkle thrown in. I love that the crystals are only applied to the strap around the boot, I think it's unexpected and am wondering if the strap is removable so I can wear is as a bracelet when I'm not wearing those boots.
Swarovski 4 is available for $350.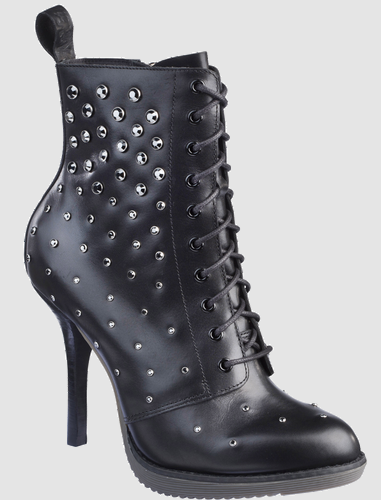 And now we are getting to the sexier portion of this collection. Swarovski 5 here is like Swarovski 2's slutty sister.  Swarovski 5 is available for $425.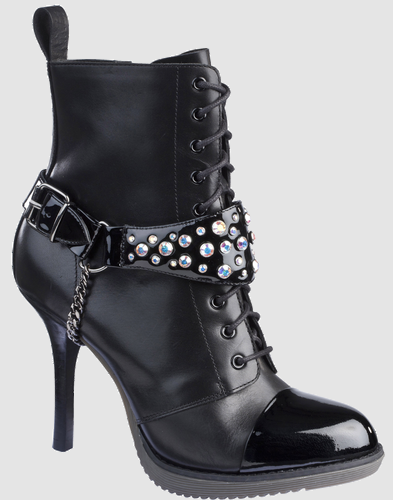 This is my favorite one! I would only prefer that this be a bootie without ankle coverage, but you can't get everything you want. I also want to be able to remove that sassy shoe bondagey harness thing and put it over some regular black heels, so it would be helpful if it was removable. Swarovski 6 is available for $325.
So, any interest in the Dr. Martens x Swarovski collection for you? Check them all out here.
{ Comments on this entry are closed }