This is part 1 because I have a few other things in mind but want to post what I have so far!
From Renee:
I need something REALLY special for a tech geek that I know he will use and love. He already has the Swiss Cybertool 41, which is a GREAT gift, available only at Thinkgeek (As far as I know). That was a birthday present a few years ago. This will be for our 10 year wedding anniversary. He doesn't carry business cards and has a wallet he likes already. He's not into ties, cuff links or anything like that. He's pretty laid back overall too. Any ideas?
Renee told me in a later email that she would like to spend less than $200.
Here are some ideas I have come up with that might work.
The tech gift, not so romantic, but definitely might appeal anyway.  This is the laser keyboard!
This virtual keyboard is designed to work with mobile devices and is available from the retailer for $169.99.
The next item is man jewelry, which I know isn't for everyone (including Renee's husband who I'm told isn't into jewelry), but this ring is really cool and so I decided to post it anyway.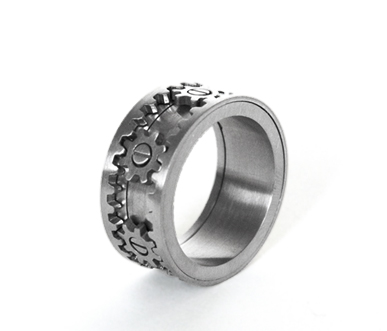 The Kinekt Gear stainless steel ring has gears that actually spin.  The outer edges of the ring actually turn so you can watch the gears in motion.  I see this as a great gift for a man, it's a nice piece of jewelry, but definitely manly enough that it could be worn often, a reminder that you know who he is and that this is something he would enjoy.  This ring is available for $165.
Another item that I think is a practical yet luxurious item are the Rain earbuds from thinksound(tm).  These are gorgeous, designed to have superior sound quality as well as to be as eco-friendly as possible.  I'm showing the 9mm version here: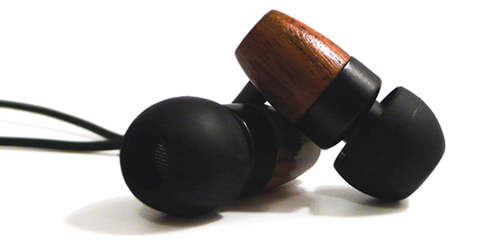 This version is available for $99, the slightly larger 10mm version can be found here for $74.99.
{ Comments on this entry are closed }