I have lots for this Sights and Sounds post because it's been a while since I wrote one!
First up – Adele sings "Natural Woman" and kills it.  I love her.
Next up – Britney has a new song that I really like, called "Till The World Ends." Her new album, Femme Fatale, seems to be written to appeal to the gays and fag hags – a group of which I am a member so I'm very excited.  She's on the cover of the new issue or Out magazine, here's a link to the interview and more hot photos.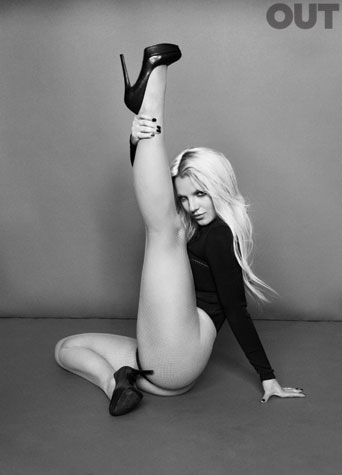 Look at those shoes!  (I'm sure the shoes are not the first think you looked at.)
Here's your weekly dose of Lady Gaga.  She brought 10-year-old Maria Agaron onstage in Toronto to perform "Born This Way" with her, and it was spectacular.
[youtube LEB3nnIsAmQ]
Another video, here's Ethan, my favorite laughing baby ever. I'll definitely have to remember to tear some paper in front of a baby at some point.
[youtube cXXm696UbKY]
I have had pet gerbils and hamsters in my life.  I have an affinity for small rodents.  So this video of a chipmunk in slow motion is one of the best things I've seen in a while.
[youtube jO3dwUKULOE]
While I don't like cats as much as little cute rodents (mostly because I'm allergic to them), this slow motion kitten video is also spectacular.
[youtube J1vpB6h3ek4]
This slice of genius  is from Etsy seller SmartMouthRetro, and an 8×10 is available for $9.99.
{ Comments on this entry are closed }