29. Legends of the Fall (Not available to view on Netflix Instant Watch)
[youtube TR5E7Kuty3o]
Here's the trailer for Legends of the Fall.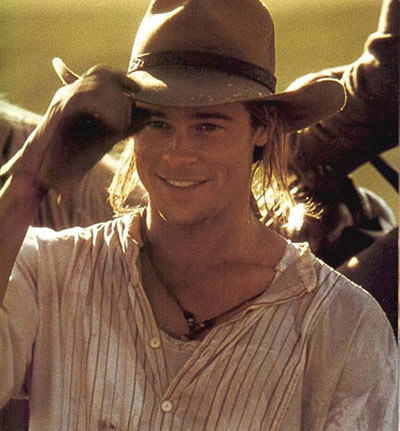 Legends of the Fall is best explained by the awesome description on IMDB.
Epic tale of three brothers and their father living in the remote wilderness of 1900s USA and how their lives are affected by nature, history, war, and love.
I don't think there's a better description that I can write.  Brad Pitt is SO GOOD in this movie.  Other great performances come from Julia Ormond, Anthony Hopkins and Aidan Quinn.
I'll take "Major Family Drama" for $500 Alex!
If you haven't seen Legends of the Fall, you should DEFINITELY watch it.  I don't own this DVD either but would definitely add it to my collection as well.
Legends of the Fall is available on DVD from Amazon for $10.37.
{ Comments on this entry are closed }