Just came across this yesterday, and thought it was the cutest thing ever.
For reference, here's a link to the Lady Gaga video where she wears the outfit depicted in the bot.
It turns out that there's a whole shop of these called Bolts & Bots on etsy.  The bots I'm posting in this entry range from $18 to $22.  They are made by hand, and are tiny at around 1 inch high.  Expensive yes, but beautifully made, a great gift for a hardcore fan of a character or celebrity.
Here are a few more that I love.  Click on the images to reach the product page.
Britney Bot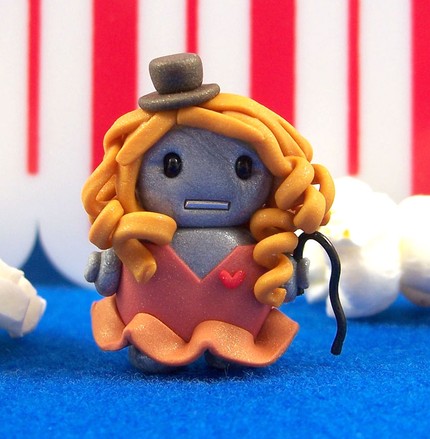 Gizmo Bot
Captain Jack Bot
{ Comments on this entry are closed }