Click here for all reviews on JamieSanford.com.
So, I might be a little bit of a hoarder. Just a little.
Actually, I heard Matt Paxton (of Hoarders fame) say on his podcast 5 Decisions Away, that most of us are a level 1-2 hoarder, so that made me feel a lot better. I also have watched many episodes of Clean House, which is like porn for anyone who wants their house to be free of all extraneous things. People who want surfaces that are just clear and ready for activities at a moment's notice.
I definitely do not have emotional attachment to things like the people that you see on Hoarders (unless you count yin/yang jewelry from the 90s), and I'm also in no way walking through hallways made of trash – but I do have too many things in my closet, I probably have too many shoes that I never wear, etc. I started cruising around on Amazon for help, and I came across a book called The Joy of Less, A Minimalist Living Guide: How to Declutter, Organize, and Simplify Your Life, by Francine Jay.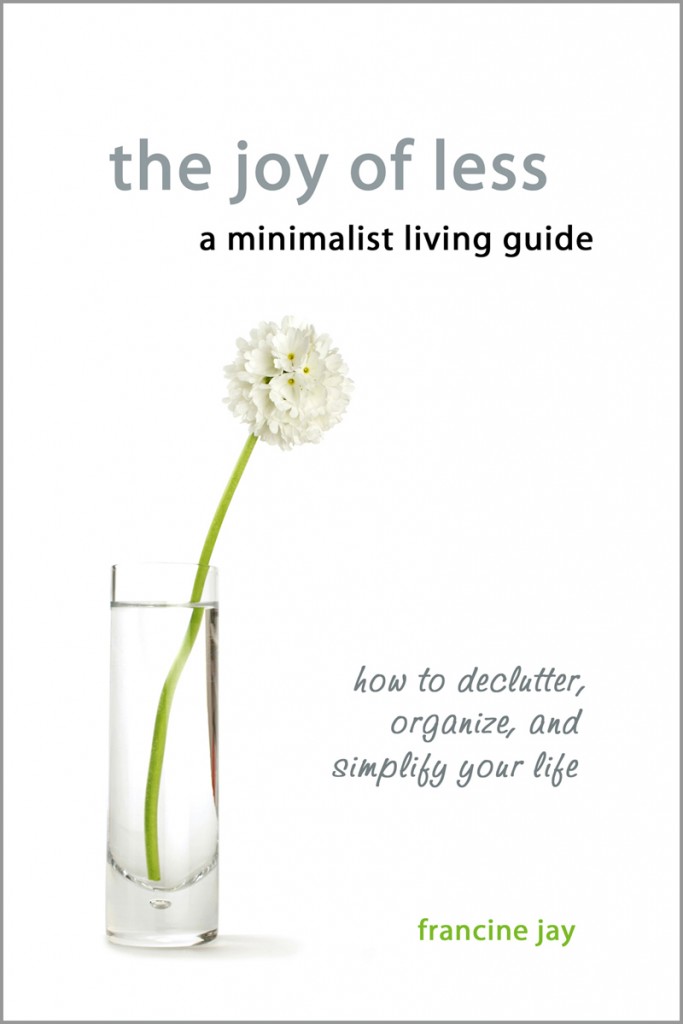 Am I ever going to be a minimalist? Not even a little. However, this book is an amazing boost to helping you start tackling projects. After reading this book, I did the first big project and tackled my own closet. I had a LOT of stuff in there that I didn't need, but had purchased and not really worn and felt guilty about it. The Joy of Less REALLY helped me to see things for what they are, just things. I can't get the money back, so I might as well as least free up the space. I took a ton of stuff to consignment about a year ago, all from that closet clean-out. I did try to do it again more recently, but with less luck.
Side note: My closet isn't a walk-in and I have the worst shoe storage ever. It's intensely frustrating, and I end up wearing the same shoes all the time because they aren't available to be displayed in a way that would make it easy to wear them a lot. When I cleaned out the closet and went through shoes, I didn't part with very much because I like those shoes, and they fit, but I don't see them and then I don't wear them. I will have a big fabulous set of shoe shelves one day.
For the most part, I am not following The Joy of Less as a set of hard-and-fast rules, but more a guideline and motivator for starting the process of decluttering my home. If you're in need of a starting point, this is a good book to check out.
I would love to hear about your decluttering resources in the comments!
{ Comments on this entry are closed }