Still behind.  Either way, I caught this movie on TV and watched it over the weekend.
8. Men in Black (Not available on Netflix Instant Watch)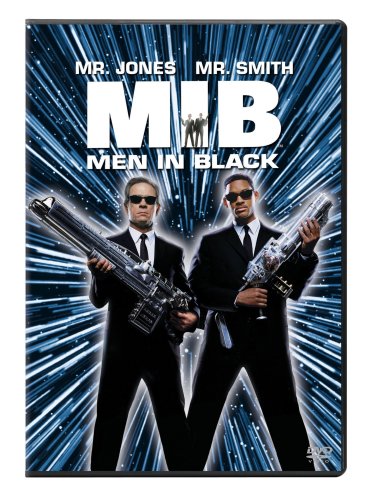 I don't remember if I saw this movie back in 1997 when it came out, but I remember one thing from that time—
Will Smith got sexy all of a sudden!  In the "Men in Black" video! My friend Christina and I did not go to high school together, sadly, but we talked a lot, and once we had cars, hung out a lot too.  I have a specific memory of talking about this with her and having her comment on how Will Smith's dancing in the music video is SEXY.  The steps are pretty basic but Will Smith brings out some swagger here that has lasted, because he is still hot.
[youtube rRuHk6Drj2U]
Anyway, back to the movie.  It's classic summer blockbuster fare, and I think it is mostly really entertaining.  It's a comedy with some action in it.  I would have recast Linda Fiorentino with another actress, but I think that I am not a big fan of hers in general.  I also just read that Tommy Lee Jones was a second choice to Harrison Ford, and I can't imagine the movie without the Agent K that we know and love.
Men in Black is available on DVD from Amazon for $8.99.
{ Comments on this entry are closed }