Seeing as I'm supposed to be exploring style beyond black, I figured that posts where I shop for items that aren't black would be a good idea.  I had Ruche's website bookmarked for ages and finally got back to it today.  Let's check out some of my favorite items from the plus-size section of their website.  (Props of course to Ruche for having a plus-size section, since larger sizes are very often ignored by boutique shops!)
Ruche Boronia Curvy Plus Top in Berry, $28.99.  I'm slightly concerned that the "waist" on that will be under my boobs.  As long as it is under them though, it will be OK.
Ruche Catalonia Curvy Plus Ruffle Top, $28.99.  I have a dream for am outfit with this top, some well-fitting jeans and some wedges.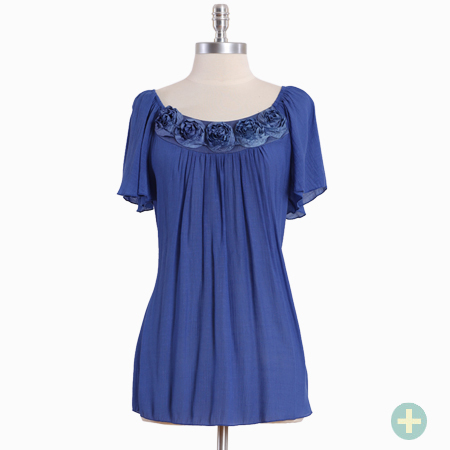 Ruche Ruffled Petals Floral Curvy Plus Top, $28.99.  I actually have a sleeveless top very similar to this, but I have only ever worn it underneath an item of black clothing with a little bit of the flowers sticking out.  This has sleeves so I would be into wearing it alone.  That shade of blue is really beautiful.
Ruche Omaha Upland Print Curvy Plus Top, $28.99.  This top is orange and normally I would pass everything that is orange.  However, I'm stepping out of my comfort zone with this fantasy shopping trip.  I love the print on the chest of this top.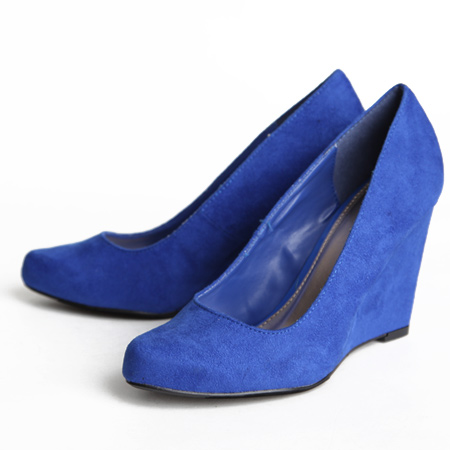 Ruche Maison Bleue Wedges, $36.99. When I saw these, I knew I had to throw some shoes in for good measure.  These blue wedges would be more likely worn with my black outfits though. But come on, they are blue wedges!.  W
Check out Ruche's fabulous boutique here.
{ Comments on this entry are closed }