Here are all of the other Instagram Roundups!
I restarted a book I'd previously read, The Joy of Less, A Minimalist Living Guide: How to Declutter, Organize, and Simplify Your Life, by Francine Jay. This book helped me to clear out a lot of stuff I didn't need about a year ago, and it's time to try that again.
It was a rainy day, and luckily I managed to catch the periods between the rain to get to my car.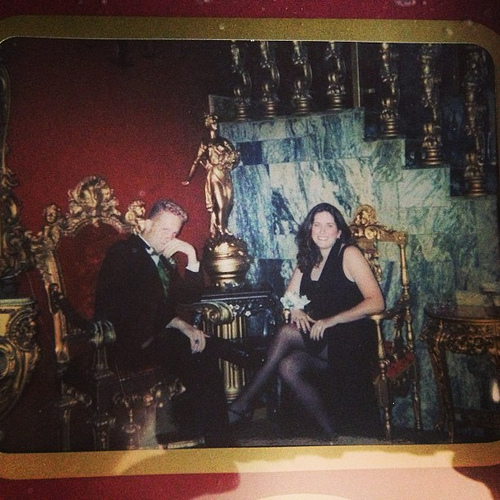 Throwback Thursday was this AMAZING shot of David and I at dinner before prom, in May 1998. Which was 15 years ago. We are at Bern's Steakhouse in Tampa, which is incredible and you should go there immediately.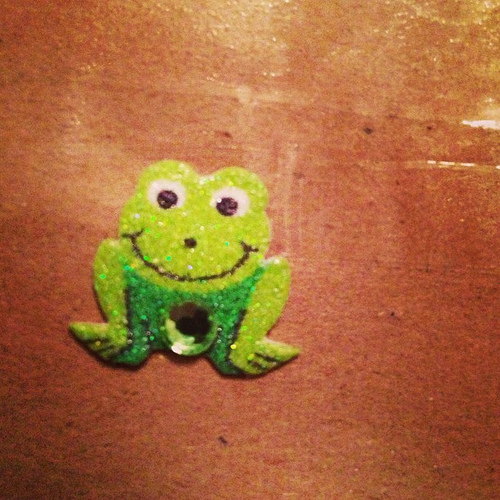 Mom sent me a box, with frog stickers on the back!
I have been totally sucked into playing Dragopolis on the iPhone. This is my character.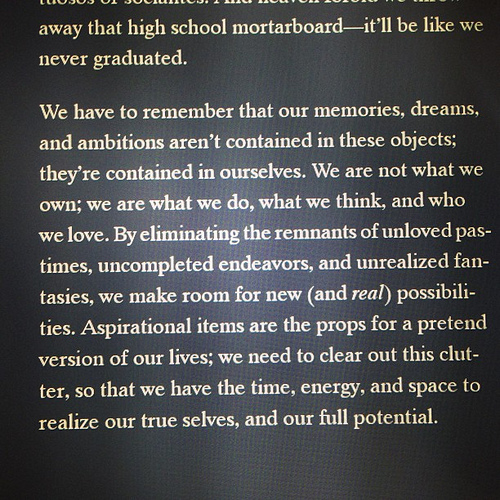 More from the book.
Another. This is the goal.
I Snoopified myself.
I asked Mom to bring me a new GB sticker to replace the one that I lost with my broken bumper cover. This one is triumphant!
Quick product review: I tried out a sample of this L'Oreal Revitalift Triple Power Deep-Acting Moisturizer. It is definitely very moisturizing, and my skin didn't feel greasy after using it. But the scent is incredibly perfumed and overpowering. It's just too much, so I won't be purchasing it. If L'Oreal can make an unscented version, I'm in.
Have a good week!
{ Comments on this entry are closed }