86. Vanishing of the Bees (Available for streaming on Netflix and Amazon)
Here is the trailer for Vanishing of the Bees.
[youtube A4WLFNkse3I]
Vanishing of the Bees is a 2009 documentary about the disappearance of bee colonies in the United States, later defined as Colony Collapse Disorder.  Narrated by Ellen Page, the film focuses on both commercial beekeepers who travel the country specifically to bring bees to farms that need their help in pollination, and organic beekeepers who are trying to give bees a more natural experience.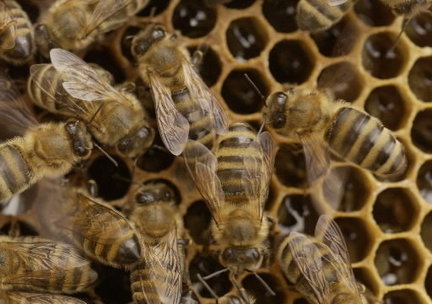 The honeybee disappearances started happening in the United States in 2007.  In addition to the immediate impact on commercial beekeepers, the bigger issue of the environmental factors that lead to CCD comes to light in the film.  The movie suggests that the widespread use of systemic pesticides, in which the pesticides are introduced into crops from germination (as opposed to the topical spraying of pesticides as done in the past) are creating a dangerous situation in which populations of not only honeybees but frogs and butterflies are facing certain death.
Much like the pharmaceutical industry, the research being done on the long-term effects on animal and insect populations of these systemic pesticides are being completed by the manufacturers of said pesticides, which is certainly worrisome – however, the film complains about this but does not address the fact that funding for these studies, outside of the big manufacturers, is hard to come by.
The story of the discovery of CCD in the United States, and the steps taken by the commercial beekeepers to research the issue and try to impart changes to sustain their business, is covered in the film.  The organic beekeepers who are more interested in letting the bees do their own thing (while still getting to collect delicious honey) have their own ideas about how the farming system in the United States is what is causing problems with the natural existence of bees, and necessitates the commercialization of honeybees.  It's a vicious cycle, it seems.
Vanishing of the Bees is available on DVD from Amazon for $11.99.
{ Comments on this entry are closed }