92. March of the Penguins (available to stream on Netflix and via Amazon Instant Video)
Here is the trailer for March of the Penguins.
[youtube V3k-fkOtTDo]
March of the Penguins is a 2005 documentary about the extraordinary lengths that Emperor Penguins take in their journey to reproduce.  They walk 70 miles from their normal environment, the ocean, inland to reach ice that is not in danger of melting and collapsing during incubation of the egg and the early stages of the chick's development.  After mating, the females pass the egg to the male, and then leaves to go back to the ocean to feed.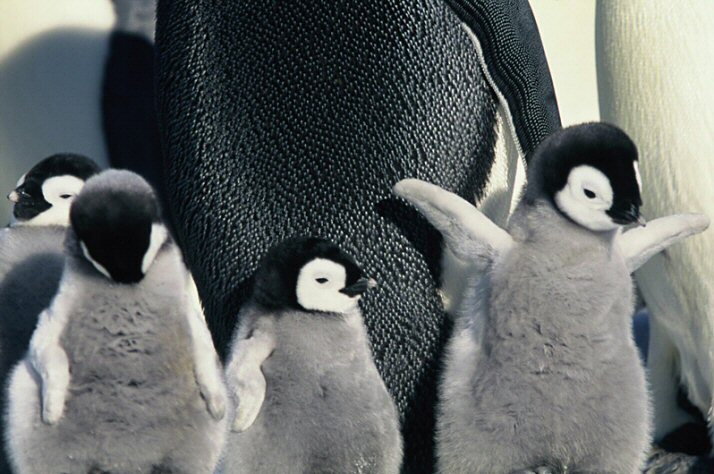 The females return after the babies are born to relieve the males and finally feed the chicks, which are unbearably cute in the movie.
This is a beautifully crafted story about this insane journey taken by the penguins. I do think they are anthropomorphizing these animals, but it isn't too offensive.  It definitely doesn't sugar-coat anything, there are a lot of sad moments and death presented.  However, nothing is so upsetting that I wouldn't let a child watch this movie. Plus, as I mentioned, cute baby penguins.
March of the Penguins is available on DVD from Amazon for $7.55.
{ Comments on this entry are closed }